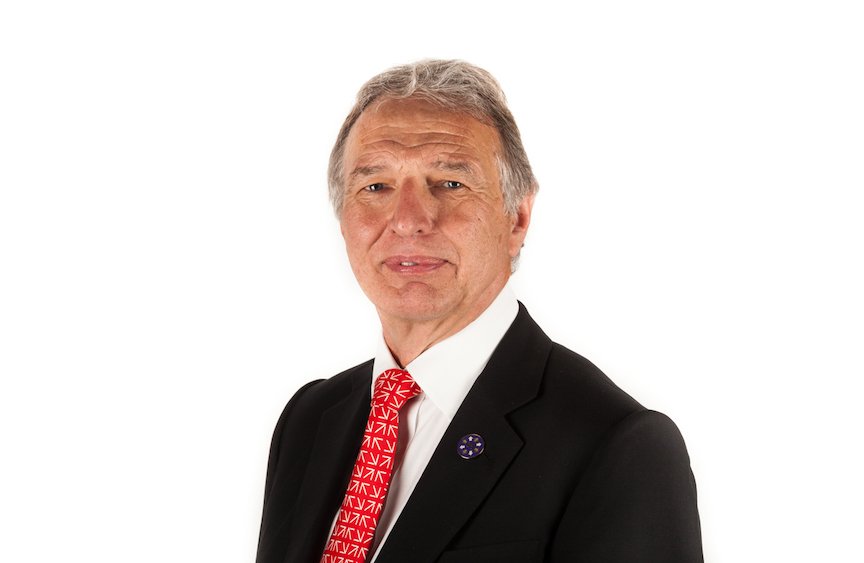 John Perry, managing director of supply chain and logistics consultancy SCALA highlights why it is so important that small businesses audit their supply chains now to protect themselves from the effects of Brexit
This article is the view of the author and not necessarily of Ready for Brexit
Having successfully fought off the vote of no confidence, Theresa May must now return her focus to trying to get her Withdrawal Agreement through Parliament. As she returns to Brussels, EU leaders have suggested they may be prepared to lend a 'helping hand' to get the deal past her MPs, presumably by making some last-minute concessions.
With the vote due to take place in January, the UK now faces a tense wait to find out whether she will manage to gather enough support, or if we will instead move one step closer to a no-deal Brexit.
Even if the proposed draft Withdrawal Agreement is approved by parliament, which is becoming increasingly unlikely, it only offers a temporary customs arrangement. We will still have no way of knowing what will be decided with the EU on a permanent basis.
With no set precedent, it is difficult to confidently predict what the consequences of Brexit will be, whether a deal is agreed or not. One thing we can be relatively sure about is that it will most probably cause severe disruption to UK/EU cross-border movements.
With so much uncertainty, particularly when it comes to international trade, many businesses that have come to rely on importing from or exporting to the EU are rightfully concerned about what impact Brexit will have on their future success.
Still a few months away from the March 2019 deadline, however, there are steps that can be taken now that will help businesses to mitigate Brexit's potential negative effects.
Why will Brexit affect supply chains?
How UK businesses' supply chains will be affected in the long-term depends on the deal that is struck with the EU. In the short term, particularly in the event of a no-deal Brexit, we can expect to see the application of import tariffs, and a sharp spike in the mandatory administrative requirements for businesses.
If we leave the EU without a deal, then the UK will probably revert to the World Trade Organisation's 'Most Favoured Nation' terms. This would mean that the same customs and excise rules for moving goods between the UK and a country outside of the EU would apply to moving goods between the UK and the EU, with customs declarations needed when goods enter or leave the UK. The carrier of the goods would also need to make separate safety and security declarations.
HMRC currently processes around 55 million customs declarations each year. After Brexit that could rise to 255 million, a dramatic increase in workload for HMRC's customs operations. The Institute for Government has estimated that this would add around £4 billion in administration costs to business.
Not only would these extra checks result in higher costs, they will also mean that it will take significantly longer to get through customs. It is believed that ports such as Dover, where over 99% of all trade is with the EU, would likely see increases in customs declarations of over a hundred-fold. If each vehicle spends just two extra minutes at Dover after Brexit, the existing queues on the M20/A20 would triple to 29 miles, which would translate into nearly five-hour delays.
It is, therefore, clear that Brexit could potentially have a serious impact on the many British and Northern Irish businesses whose supply chains are dependent on frictionless trade with the EU.
What can businesses do to minimise Brexit's impact?
With Brexit likely to cause instability around currency exchange rates, possible new trade tariffs, and major border delays, businesses should take this opportunity to re-evaluate their requirements by undertaking a full assessment of their supply-chain strategies. The assessment needs to be comprehensive, taking into consideration everything from sourcing, manufacturing, transportation, warehousing, and inventory, through to customer service.
As much as possible, businesses should place an emphasis on supply-chain continuity planning. It will be essential to assess any supply-chain risks and evaluate many different scenarios and options. They can then organise their capability to respond to each of these scenarios, which will include discussions with external partners regarding their own capabilities.
In the lead up to and following Brexit, sales demand is likely to be uncertain, as your suppliers and customers respond and behave in lots of different ways, dependent on the circumstances. Businesses should ensure that they keep on top of forecasting and have the inventory, manufacturing and logistics network in place to react quickly and decisively to any fluctuations.
Re-optimising a supply chain is not a quick or easy process, although there may still be time to identify any major risk areas and implement risk-reduction strategies to help in Brexit's immediate aftermath, such as stockpiling in UK warehouses. The businesses that will achieve long-term competitiveness, however, will be those that recognise and accept that their supply chains will potentially require significant investment and fundamental restructuring.
Aside from overhauling their supply chains, one of the best ways for businesses that operate in the EU to protect themselves against Brexit's effects is to apply for Authorised Economic Operator (AEO) status. While we can't know for definite, it's widely agreed that this will help to facilitate smoother cross-border movements post-Brexit.
AEO status is an internationally recognised quality mark indicating that a business's role in the international supply chain is secure, and that its customs controls and procedures are efficient and compliant. The programme, which aims to enhance international supply-chain security and to facilitate legitimate trade, is open to any entity involved in the international supply chain that carries out customs-related activities in the EU.
Traders who voluntarily meet the wide range of criteria are entitled to enjoy benefits throughout the EU. The accreditation gives quicker access to certain simplified customs procedures and, in some cases, the right to 'fast-track' your shipments through some customs or security procedures. Businesses can apply for AEO status for customs simplification (AEOC), AEO status for security and safety (AEOS), or both, with the two certificates offering slightly different benefits.
For both certificates, there are comprehensive criteria to fulfil relating to compliance, record keeping and solvency. With focus and correct management, the process takes between five and 12 months, meaning that companies that begin the process now stand the best chance of minimising the disruption to their business.
If Theresa May's draft Withdrawal Agreement makes it through parliament, then the UK will stay inside the Single Market until the end of December 2020. This would give the Government more time to attempt to iron out a new trade relationship and businesses longer to ready their supply chains for the effects of leaving the Single Market. With so much controversy surrounding the contents of the Agreement, however, we must be ready to face the possibility of leaving the EU with no deal in March 2019, and should be preparing accordingly.