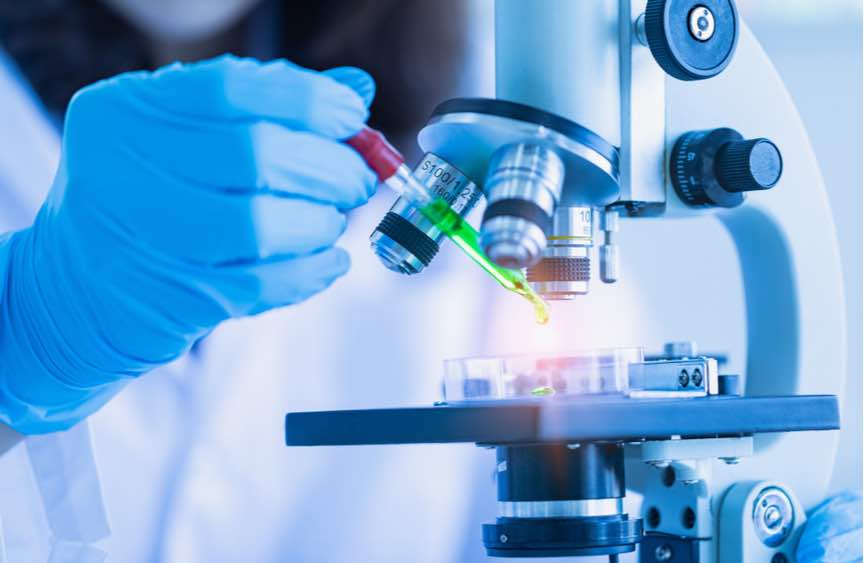 (Shutterstock)
The science and tech industries could be worth an extra £14 billion a year to the UK economy by 2025, but the Association of the British Pharmaceutical Industry (ABPI) warns that the brain drain of STEM students to the EU and the rest of the world could impede this and must be stopped. Anna Tobin reports
An ABPI-commissioned report examines the innovation-based industries highlighted in the Government's Industrial Strategy. It found that the life sciences could add an extra £8.5 billion to the UK economy by 2025, and 31,400 more jobs; aerospace could add £4.5 billion a year by 2025 and 17,200 more jobs; and, clean energy could add £1 billion in growth and 7,400 more jobs.
To help achieve this, the ABPI is calling on the Government to put more effort into reaching its target of 2.4% of GDP spent on research and development (R&D) by 2027, to help the UK to catch up with the R&D spending of other advanced economies post-Brexit.
Alongside this, the ABPI is also calling for more effort to be put into plugging the increasing skills gaps in the life sciences sector and preventing the drain of STEM students to the EU and the rest of the world. The ABPI fears that highly-skilled scientific roles, which are vital to the UK's successful pharmaceutical and biotech sectors, could leave the UK if the situation is not addressed as a matter of urgency.
"These figures give an insight into the exciting potential for growth in our already world-leading sector," said ABPI chief executive, Mike Thompson, "This could impact positively on every region of the UK. To achieve this we must make sure that the UK remains the go-to place for global scientific R&D and attracts and develops the best talent as the UK leaves the EU."
Ensure your Business partners are 'Ready for Brexit' with the BrexSure Brexit audit tool
Download the Brexlist – your Brexit checklist for preparing your business for Brexit