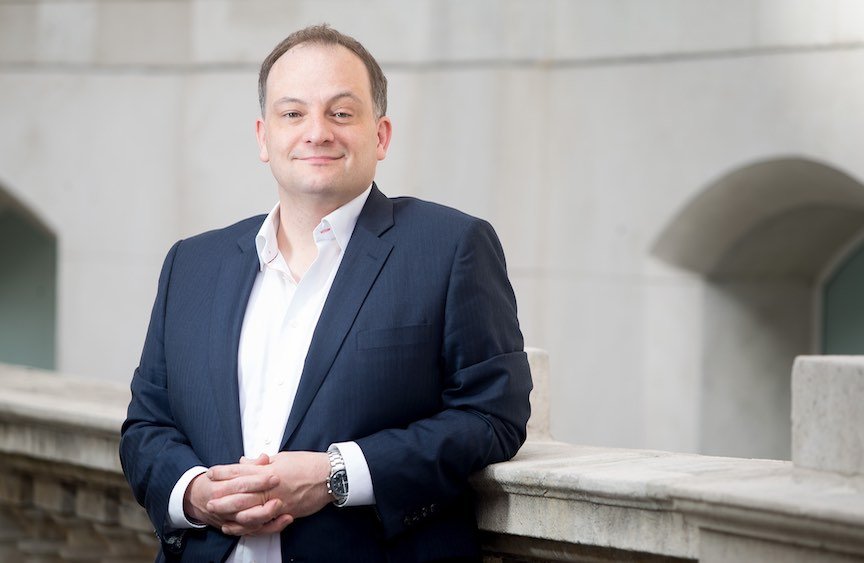 Matt Broadway, European president of US-based vacuum and small appliance company SharkNinja, reveals the steps he is taking to prepare the business as best he can for Brexit – deal or no deal
Can you explain what SharkNinja offers? 
SharkNinja is a US-founded premium home technology company which today has over 1,200 staff in ten offices across eight countries and offers consumers over 150 floorcare and kitchen appliance products. Our vision has always been very simple: we innovate to make better products for our customers. By constantly progressing our engineering we improve on the products that have gone before. We have an emphasis on designing products that are easier for people to use, making sure that real consumers get to use our products at every stage of their development to ensure optimum design. This allows us to predict incredibly accurately how competitive our products will be and only launch those which we know will earn 5-star user reviews. We offer product designs that we know are going to be well received and improve the lives of the end consumer. 
What preparations has SharkNinja made for Brexit?  
We want to ensure that we can continue to provide our products and serve our customers in the UK market. In preparation for the unknown Brexit outcome, we have been working very closely with all our major retail partners in the UK to accurately plan and forecast our inventory. We have worked with them to ensure an adequate level of reserves of our key product lines, both across their warehouses and our warehouses. To facilitate this and guarantee continuity in our supply, we have increased our inventory holdings by 25% from what we would normally hold ahead of the peak trading period and worked with our third-party logistics providers to prepare a sufficient warehousing capacity in the UK network.
With some companies preparing for the worst-case scenarios and moving out of the UK, SharkNinja has also invested in British engineering and retail operations. We've announced a £150 million investment plan over three years. We have doubled the size of our research and development base in London, highlighting our trust in British engineering talent. This year we are also increasing our in-store presence with 150 product demonstrators across the country who will act as brand ambassadors and who are able to directly connect with British customers in our retailers. 
What do you see as the main problems your business will face after Brexit? 
The biggest problems we see Brexit causing for SharkNinja's business are an increase of restrictions and regulations of imports and exports, changes to logistics and operational capacities for foreign businesses, and potential port disruption which facilitates our supply chain. We have been working with all necessary members of our third-party operations, as well as relevant government departments to make sure that we can guarantee provision of our key product lines to our UK customers, even in the event of a disruptive no-deal Brexit.
What external support is helping you to solve the issues that Brexit has thrown up?  
In addition to our retailers, logistics providers and the members of our supply chain we have also been working very closely with the UK government's Department of International Trade, HM Revenue & Customs, and monitoring guidance and briefings from other government bodies, including the Information Commissioners Office (ICO), to ensure we are on top of Brexit decisions as they develop.
We have also been working with European governments, and particularly closely with the Dutch Government, which have been issuing advice for us to understand what the impacts are likely to be and what steps we need to take as a business to adjust to the changes the Brexit outcome will impose. We have also been working with industry groups including the Association of Manufacturers of Electrical Domestic Appliances (AMDEA) and trade bodies such as SCALA, which has provided support for understanding the issues Brexit may have on logistics and operations. These external supports have helped us to insulate all aspects of the business should providing our products to the UK market be impacted following the UK's departure from the EU.  
What opportunities do you think Brexit will present for your business? 
Amidst the ongoing talk of Brexit scenarios for UK businesses, we have fast tracked the creation of our European entities. We're excited about our UK subsidiary acting as a launchpad for future expansion into Europe and beyond. We have had plans in place for our European expansion that we have now accelerated as a result of Brexit to give us an extra level of protection against the potential disruptive changes Brexit could impose. We believe these entities offer us the continued opportunity to foster an environment of innovative thinking and developing 5-star consumer technology for our customers.