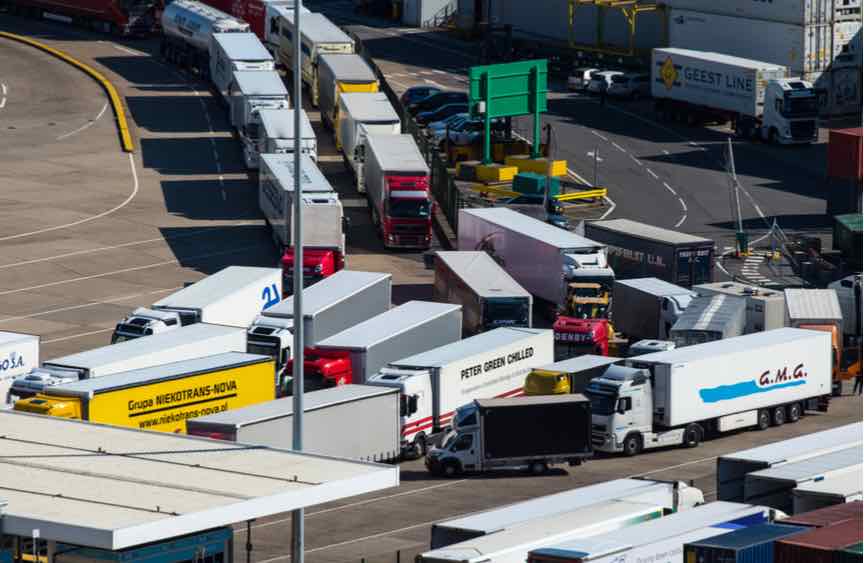 The Road Haulage Association (RHA) says that the allocation of ECMT permits falls woefully short of what is needed. Anna Tobin reports
Last Friday, February 8th, the Drivers and Vehicle Standards Agency (DVSA) and the Department for Transport (DfT) announced the allocation of the 2019 European Conference of Ministers of Transport (ECMT) international road haulage permits that will allow UK truckers to continue to work in the EU in the event of a no-deal Brexit. There was a limited number of permits available, the bidding process for permits was hugely over-subscribed and hundreds of UK international hauliers did not receive their required permits.
"When the bidding process for permits was first announced, we said that it amounted to nothing more than a lottery system. Even with the new allocation, ECMT will only supply permits for around 10% of the sector's needs," said RHA chief executive, Richard Burnett.
"To say that many international hauliers will be disappointed is an understatement. How can they be expected to maintain the flow of exports to the rest of the EU if they do not have and cannot have enough permits to allow access to Europe? We need the alternatives to be put in place, or even better, we need a full transition period so practical measures can be achieved to maintain our supply chains."
It is understood that the DfT has obtained additional ECMT permits which have yet to be allocated. Applicants who have been unsuccessful in this bidding round will be automatically entered into the next allocation round for annual and monthly ECMT permits. Some operators who should have applied for permits did not do so and the RHA says that this is down to a lack of communication on the part of the Government. The RHA is calling for the application process for permits to be reopened for a short period to allow operators who did not apply first time and those with Euro V vehicles to apply.
Download the Brexlist – your Brexit checklist for preparing your business for Brexit