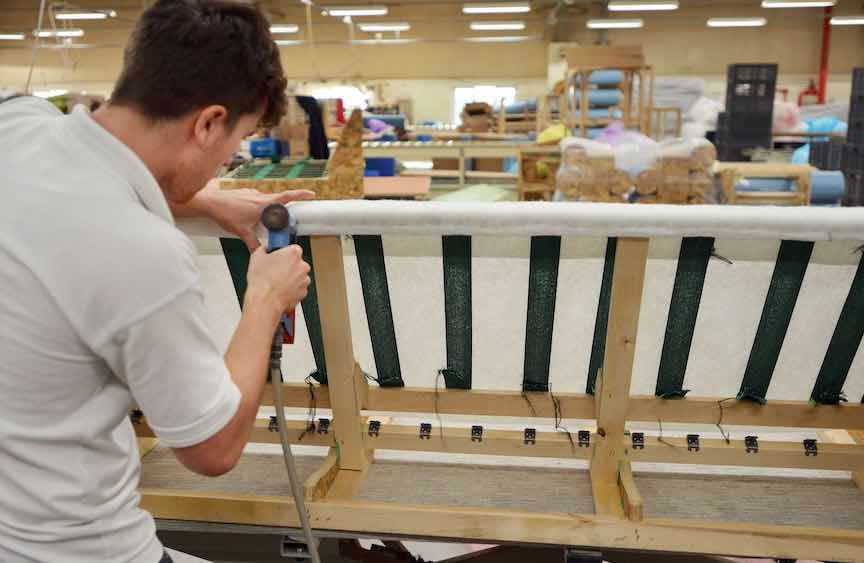 Upholstery retailer DFS Furniture PLC used the announcement of its preliminary results to outline how it is preparing for Brexit. Anna Tobin reports
DFS announced that it is continually working to assess and mitigate against any potential fall out from Brexit and that it has pinpointed five potential areas where the impact is most likely to be felt. Buried within this is a subtle warning to its suppliers that it needs them to be just as prepared for Brexit as it is.
Border delays
Just over half of DFS's finished products sold in the UK are imported from mainland Europe or China. Although the furniture is not at risk of perishing as a result of any border delays, holdups will impact on speed to delivery for DFS's made-to-order supply model and potentially hit its quality of customer service. The company is already trialing different ways to accelerate the movement of goods internationally to mitigate against this. 
When it comes to the importing of raw materials, such as timber and fabric used in UK-based factories, DFS hopes that its partner suppliers will "increase the near-shore supply of these." This illustrates how larger companies are relying on their likely smaller SME suppliers to be just as prepared for Brexit as they are. We did ask DFS to expand on how it expected its suppliers to do this, but the group refused the opportunity to comment.
Consumer demand
DFS foresees that the furniture retail market around the period of Brexit may be volatile, and it will be closely monitoring consumer demand so that it can react and respond to it quickly.
Increased regulatory burden and other friction
DFS has operations within the EU using UK entities. It complies with European standards and has passporting arrangements in financial services. It is now reviewing how this trading approach will be impacted by Brexit  
Tariffs
DFS does not expect to see a material tariff impact, as its finished goods currently largely attract a 0% tariff under WTO terms and it has experience of operating within the tariff regime for its Far East imports. It is making allowances, however, for additional administrative and other cost burdens "associated with the chain of custody requirements to avoid tariffs being imposed on raw materials imports."
Exchange rates
DFS acknowledges that Brexit could cause volatility in US dollar and sterling exchange rates, which will impact on the cost of its Far East imports. Consequently, it has increased group hedging to cover expected US dollar requirements for the next eighteen months.
Download the Brexlist – the Brexit checklist, an invaluable tool that will help your business to prepare for whatever happens after March 29, 2019
What would a return to World Trade Organisation (WTO) rules mean for your business?
Adapt your supply chain to mitigate border delays