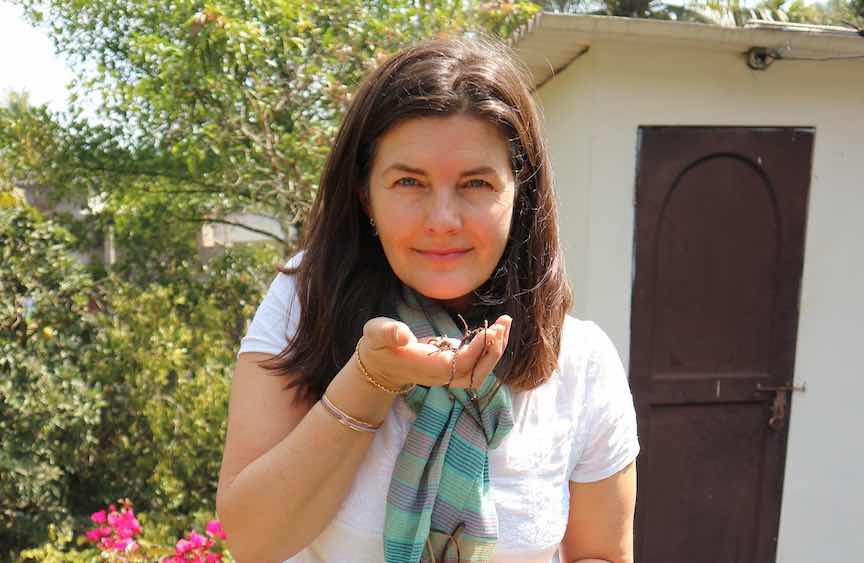 Kristina Locke, founder of organic and ethically-traded food business Wholebeing Health Foods and the SugaVida brand, is hugely concerned that Brexit could temporarily halt organic certification in the UK
How has Brexit impacted your business so far?
I run an ethically-traded, organic food business and I buy from very small organic farms in India. The minute the vote came through the pound plummeted and I was immediately hit by that initial devaluation of the pound. Every time there is another statement or another bit of uncertainty it's reflected in the exchange rates. I am too small a business to have the infrastructure to set up hedging and forward futures and things like that. That's not my area of expertise.
How are you preparing your business for Brexit?
Well, it's been challenging, because unfortunately, nobody knows what is going on. We haven't been given any guidance. We have known that Brexit is going to happen for the last two years and yet everything is still up in the air. We've had to try and make other plans, but trying to future-proof your business with that in mind is tough. Crucially for us, we don't know if we will even be able to sell organic certified products, because nothing has been arranged in the event of a no deal.
Is organic certification in the UK at the moment a Europe-wide standard?
Yes and no one knows if the UK will continue to have a recognised organic certification after Brexit. Organic food is far more complicated when it comes to Brexit because of this certification issue. They say that they want to push for an equivalent standard, but that could take up to nine months.
The problem is, if the UK doesn't have a certification then my products aren't recognised as organic if I export to the United States and Canada either, which are two of my other biggest markets. I would have to set up my company in a European country to continue using their standards, which is a bureaucratic nightmare, especially if you don't speak the languages and there are again costs involved.
I am setting up other systems and procedures to try and safeguard the business, however. My stock comes in from India to the UK, where I package it, and then export it to Europe. I have tested out sending shipments direct to Poland from India and getting them cleared and manufactured there, but that worked out to be an expensive nightmare. Language barriers meant that there were additional translator costs and I found that they don't have an effective or efficient customs system, so it was really challenging to get customs clearance. But at least I've tried it now and I know that I won't be doing that again going forward.
What we are now looking at is setting up a separate warehouse in Germany so that we will directly export from India to Germany bypassing the UK entirely for all our European customers. The problem is that adds another 50% to the cost of the product, which is already going to be inflated with regards to the pound and Indian rupee rate as a result of Brexit.
I am also thinking of setting up a new facility in India so that I can get packaging done over there and then export directly from India to the US and Canda, but it's difficult to get the quality of packaging that you get in the UK in India. At the moment, we buy all of our packaging materials from the EU, from Ireland, and then we do the filling in the UK, so that whole part of the business could just disappear.
What percentage of your business is exported to Europe?
At the moment it's about 15%, but obviously, we want to grow that. We are still actively seeking other distribution partners in Europe and it is very much our plan to actively enter into these markets, but we lose a large chunk of our margins by having to plan this alternate infrastructure and logistics in terms of finding warehouses, etc. etc. There are so many different angles to think about.