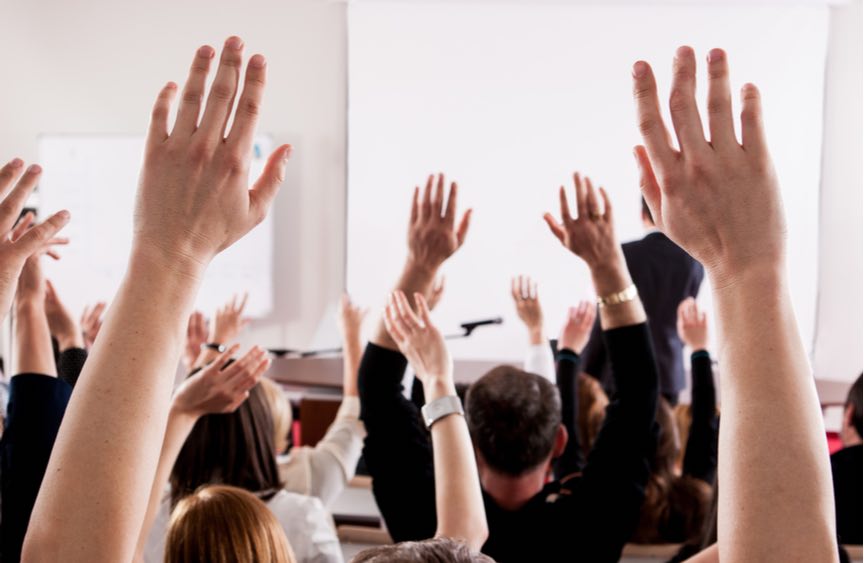 The British Chambers of Commerce has found that there are a number of Brexit questions that businesses want the government to answer. Anna Tobin takes a look at the concerns causing them to raise their hands
The British Chambers of Commerce (BCC) has devised a traffic-light system for assessing the answers to key questions British businesses have on Brexit. Of the 24 key questions posed, two were rated amber, meaning that it was felt that some progress had been made by the government on answering them. These two points covered access to the EU workforce and industrial standards regimes, which the government has given some assurances on.
The other 22 questions were rated red, indicating that no progress has been felt to have been made. Key questions that businesses still require answers to include: whether a business will need to pay VAT on goods at the point of import; what Rules of Origin firms will have to comply with to receive preferential tariff rates; whether goods will be subject to new customs procedures and delayed at border checkpoints; whether regulatory checks on goods conducted in the UK will be recognised by the EU; and, whether UK businesses will be able to participate in EU research and development projects after 2020.
The BCC warned July 3 2018, that failure to address these questions was causing a significant slowdown in business investment.
'Now, with the time running out ahead of the UK's exit from the EU, business patience is reaching breaking-point,' warns Adam Marshall, director general of the BCC.
'Businesses have every right to speak out when it is abundantly clear that the practical questions affecting the competitiveness of their firms and the livelihoods of millions of people remain unanswered. With less than nine months to go until Brexit day, we are little closer to the answers businesses need than we were the day after the referendum.
'It's time for politicians to stop the squabbling and the Westminster point-scoring – and start putting the national economic interest first. These are not 'siren voices' or special interests. They are the practical, real-world concerns of businesses of every size and sector, in every part of the UK.'
To see the full list of questions click here (pdf)
If you have any concerns about your business and Brexit, why not pose a question on our Discussion Board here?