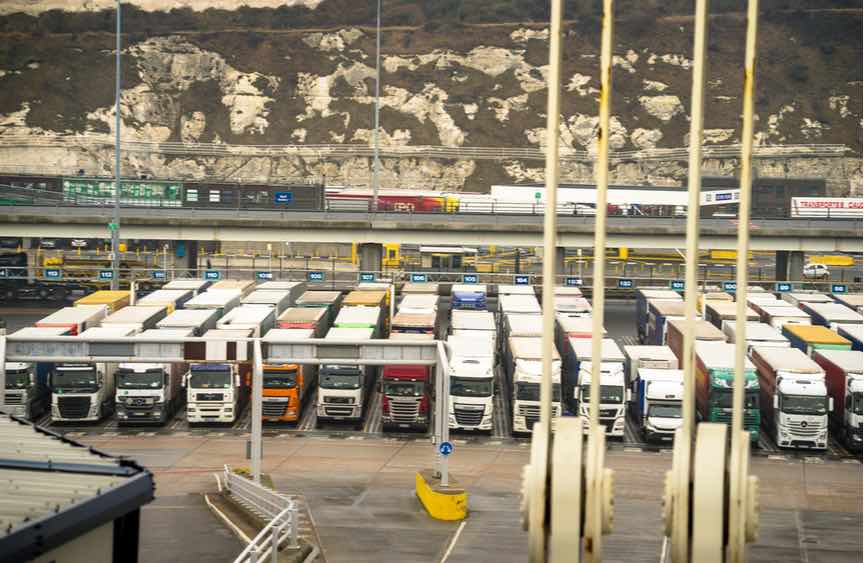 UK border crossings are completely unprepared for the UK exiting the EU says the Road Haulage Association. Anna Tobin reports
"It is patently clear that Government has lost its way. There are some momentous decisions to be made both in the run-up to Brexit and beyond. Yet tens of thousands of UK hauliers responsible for keeping the supply chain between the UK and the rest of Europe are still in the dark. Because of Government ineptitude, they are simply not ready," says Richard Burnett, chief executive of the Road Haulage Association.
The RHA also warns that it isn't just the road haulage industry that will suffer as a result of this, the whole UK economy will be hit by the disruption it will cause to supply chains. The RHA refers back to transport secretary Chris Grayling's promise a year ago when he said: "We will maintain a free-flowing border at Dover – we will not impose checks in the port. We don't check lorries now – we're not going to be checking lorries in Dover in the future. The only reason we would have queues at the border is if we put in place restrictions that created those queues – we are not going to do that."
"This is at odds with the reality of the situation," says Burnett. "It's misleading. If the French are going to check both inbound and outbound trucks the timing of the supply chain into the UK will be severely affected.
"The whole situation has turned into a farce as is being clearly demonstrated in Calais right now. And, through no fault of its own, the industry on which the economies on both sides of the Channel rely so heavily is being set up for a fall of catastrophic proportions."
Ensure your Business partners are 'Ready for Brexit' with the BrexSure Brexit audit tool
Download the Brexlist – your Brexit checklist for preparing your business for Brexit