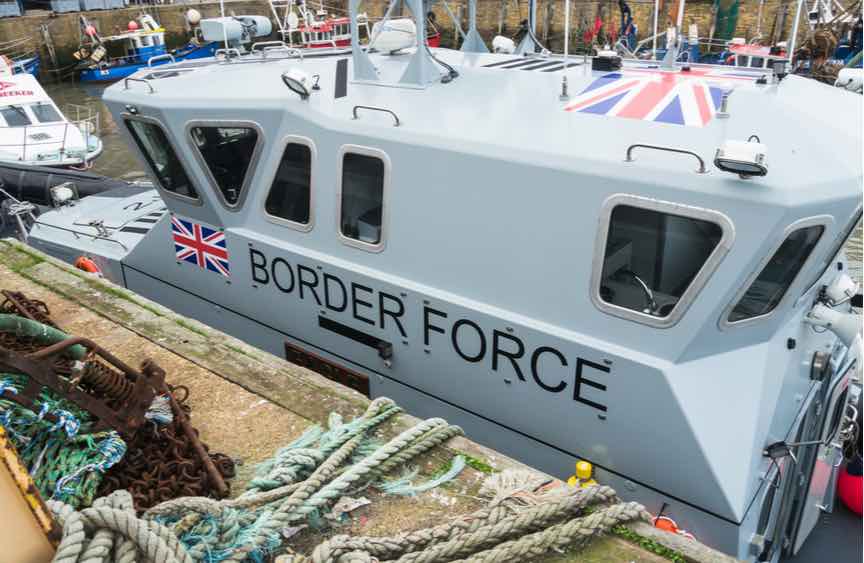 The National Audit Office has published a report entitled: The UK border: preparedness for EU exit and it brings cause for concern. Anna Tobin reports
The National Audit Office report into how prepared the UK's borders are for Brexit does nothing to allay any fears that Brexit will bring chaos to Britain's borders. The report looks at how prepared the UK border is for various Brexit scenarios, including no deal.
The key findings of the report show:
In the event of no deal, HMRC estimates that between 145,000 and 250,000 traders would need to make customs declarations for the first time.
HMRC estimates that it would need to process 260 million customs declarations, compared with current volumes of 55 million.
The Border Delivery Group has assessed eleven out of twelve critical IT systems at the border as being at risk of not delivering on time and to acceptable quality by 31 October 2019.
Continuing uncertainty surrounding Brexit has delayed the preparations of key Government departments for planning and implementing new border regimes in the event of a deal or no deal.
Given the uncertainty, and the length of time to recruit, security clear and train staff, Border Force acknowledges that there is a significant risk that it will not have filled all the positions required by March 29, 2019.
Businesses do not have enough time to make the changes that will be required for a no deal Brexit. The Government technical notices to help businesses and the public prepare for no deal may not contain sufficient detail to enable businesses to justify investment decisions.
There is no clarity on how to implement customs arrangements at the Northern Ireland and Ireland land border in the event of no deal.
The report states: "If there is 'no deal' then there would be no implementation period, with a sudden change in the UK/EU relationship. This would have implications for the movement of goods, people, services, and areas of cooperation such as data-sharing and security. The precise impact would depend on whether the UK and EU could quickly reach agreements on issues such as travel, data-sharing and customs arrangements before March 2019.
"In whichever situation the UK leaves the EU there will be implications for how the UK border is managed. The UK's management of the border is currently heavily influenced by its membership of the EU, which allows free movement of goods, services, capital and people across member states. The ongoing negotiations on the UK's future relationship with the EU will determine how the border operates when the UK leaves the EU. If the UK leaves the EU with no 'deal' in place on 31 October 2019 ('day one of no deal'), or at any stage thereafter, then trade between the UK and the EU would be governed by World Trade Organization (WTO) rules including the principle of 'most favoured nation'. This principle requires non-discrimination between trading partners and the consistent application of customs checks, tariffs and non-tariff barriers to trade. This means that new customs controls, tariffs and non-tariff barriers might apply to around £423 billion of trade at the UK border. This could require Government to put in place new systems, upgrade existing systems and make extensive other changes."
The full report can be read here
Ensure your business partners are 'Ready for Brexit' with the BrexSure Brexit audit tool
Discover how a return to World Trade Organisation Rules will change how the UK trades with the rest of the world