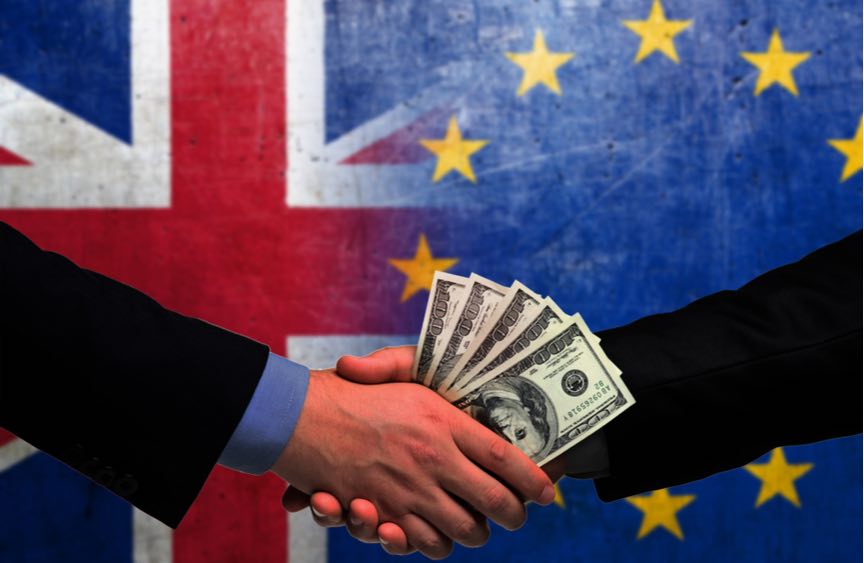 The Centre for Economic Performance has found that, as a result of Brexit, UK firms are investing billions in the EU. Anna Tobin reports
A study by the Centre for Economic Performance (CEP) at the London School of Economics and Political Science (LSE) has found that since the referendum there has been a 12% increase in new foreign direct investment projects by UK firms in EU countries. UK investment in the EU grew to £8.3 billion from the date of the vote up until September 2018. It's thought that a no-deal Brexit will see this figure accelerate further.
Meanwhile, this higher outward investment in the EU has been accompanied by lower investment into the UK from the EU. The number of new EU investments in the UK over the same period fell by 11% or £3.5 billion.
The increase in UK investment in the EU comes entirely from higher investment by the services sector. The CEP views this as evidence that firms expect Brexit to increase trade barriers by more for services than for manufacturing.
"The data show that Brexit has made the UK a less attractive place to invest," said Dr. Thomas Sampson, assistant professor in the Department of Economics at LSE. "Lower investment hurts the economy and means that UK workers are going to miss out on new job opportunities."
Read the full report here.