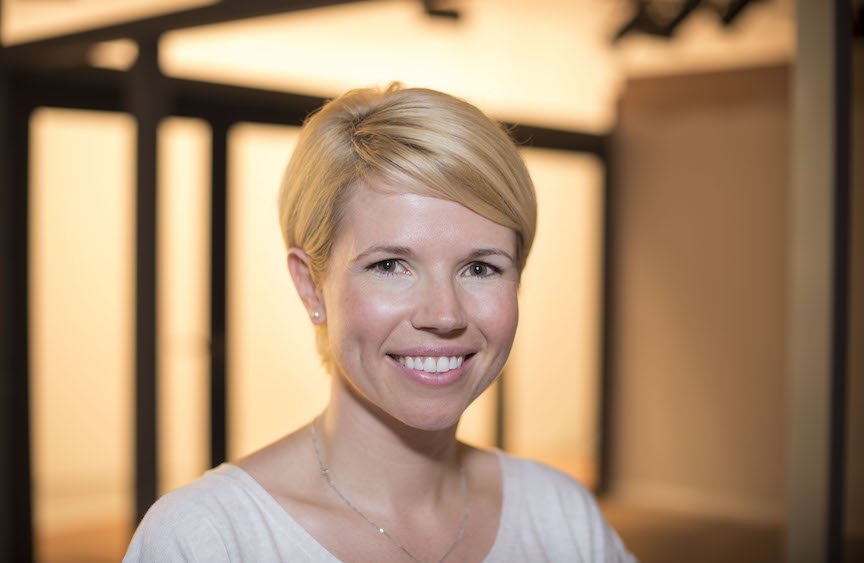 Victoria Brocklesby, chief operating officer of Buckinghamshire-based aluminium bifold door and window manufacturer Origin, explains how the Brexit uncertainty has actually boosted her UK business
When did you first realise that Brexit might impact the way Origin operates?
As soon as Brexit was announced we knew that it was going to be a huge change for us. Fifty percent of what we buy, for example, comes in from Spain and Germany and a percentage of our workforce comes from Poland, Bulgaria and the Czech Republic. We knew immediately that Brexit was going to have an effect. A few months after Brexit was announced we started getting a group of people together to talk about it, to discuss ideas, what the risks might be and how we might mitigate them, in the short term and the long term.
How have your European suppliers supported you in the lead up to Brexit?
Our suppliers in Spain supply us with the majority of our aluminium and we manufacture aluminium doors and windows, so it's fundamental to the product that we manufacture. It underpins absolutely everything and is also the main part of the cost of what we supply. If we get any impact in terms of price rises from them it will impact our prices drastically, far more so than any other piece of the product.
So, we worked very hard with our Spanish supplier to try and keep control of the cost. We've hedged the euro as much as we can to bring us some certainty around that and we've worked with our supplier to keep prices down. They have come up with ways of doing that their end and we've come up with ways of helping at our end, so actually we haven't seen too much of a price rise over the last two years, it's been around 5% overall, which hasn't been too bad. Plus, the price of aluminium has come down quite considerably, so the two have played up against each other and we've ended up kind of in the same position as we were, from a cost perspective.
How do you plan to deal with any tariffs should they come into force?
If we did end up going down that road, it would mean us increasing our prices, there is no doubt about that. If there is a tariff on the material that we are bringing in, we would have to include that in our prices short-term. We would look at the potential of sourcing material from elsewhere as well, I suppose.
We have a supplier of alumium in the US, for our US side of the business. We have that as a backup, but again that would be subject to duties to import from over there as well, so there is nothing clever you can do about it.
Where do you export your products too?
We export to the Middle East. We have a sales office over in Dubai and we have partners out there that sell our products, so we already deal with tariffs when we're sending material out there. We also have a US business. We have been growing so fast over the years. We have had lots of challenges that we have had to get over and Brexit is another challenge that we are going to have to deal with.
How has Brexit impacted your staffing?
Our employees have been concerned about how it is going to affect them and we've helped them with all the paperwork and the administration for the right to remain in the UK. It's worth us investing in this because we don't want them to leave. They are great workers and we are keen for them to stay.
We have also found it much much harder to recruit recently and we are growing so we need to. People are certainly more hesitant about coming over here to work at the moment, but that may change once everything has settled down. Recruiting is a bit of a problem though. For some reason, in the UK there are not many people that want to do our type of work. It's bizarre, we get very few people from the UK applying for jobs, which actually pay very well.
How did you prepare for what was nearly a no-deal Brexit last week?
We did do some stockpiling, which I think is going to be a complete waste of time because it's all been delayed now, and our suppliers helped us with payment terms.
I'd rather we had just gone no deal now and just left. Don't get me wrong, I'm not making a sweeping statement and being ignorant. I know that there are businesses that would be affected by that short term. I don't think for us though that it would be the end of the world.
In fact, to take some positives away from this, most of our competitors are in Germany and Belgium. If they had to put their prices up it would be difficult for them to supply into the UK and a lot of their business comes from supplying doors and windows into the UK. A lot of people have already been put off buying from suppliers in Europe as they have been uncertain whether, if they order say their doors for their extension, they will arrive on time.
We're actually finding that, from a sales perspective, the uncertainty has helped us. It's an unusual stance to have on the whole thing because we all thought that the uncertainty would cause a lot of problems, but actualy we've seen a boost in sales, which has been fantastic!