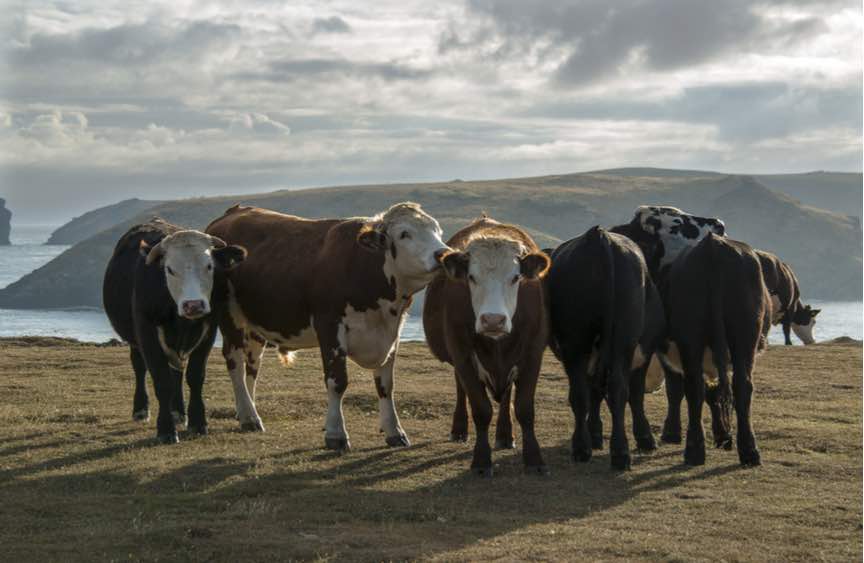 The £2.15 million Red Meat Benchmarking scheme launched today to help Welsh cattle and sheep farmers make their businesses more efficient and economic and to prepare them for Brexit. Anna Tobin reports
Supported by the Welsh Government's EU Transition Fund and managed by Hybu Cig Cymru (HCC, Meat Promotion Wales) with support from Farming Connect, the Red Meat Benchmarking project is open to 2,000 businesses with breeding ewes and cattle on a first come, first served basis.
Following the completion of an online questionnaire and having provided the financial and physical details of their farm, successful eligible candidates will receive a bespoke report featuring a detailed personalised written analysis of their farm's data and an evaluation of their business's performance compared with their competitors. They will also receive £1,000 to compensate them for their time and effort.
"This is a red meat producer's opportunity to step back, assess the financial status of their business and take a really good look at how it's performing," explained John Richards, Hybu Cig Cymru's industry development manager. "With Brexit just around the corner, it is crucially important that our businesses are financially fit. Now's the time for our sector to raise its game and contribute towards the bigger picture.
"There will be direct benefits for farmers who take time to participate in the project; they will be equipped with knowledge and information to make informed changes to their businesses, leading to improved productivity and efficiency. This could result in more confident and competitive businesses in the future."
The scheme is open to eligible farmers up until December 10, 2018.
Download the Brexlist – the Brexit checklist, an invaluable tool that will help your business to prepare for whatever happens after March 29, 2019
Adapt your supply chain to mitigate border delays
What would a return to World Trade Organisation (WTO) rules mean for your business?