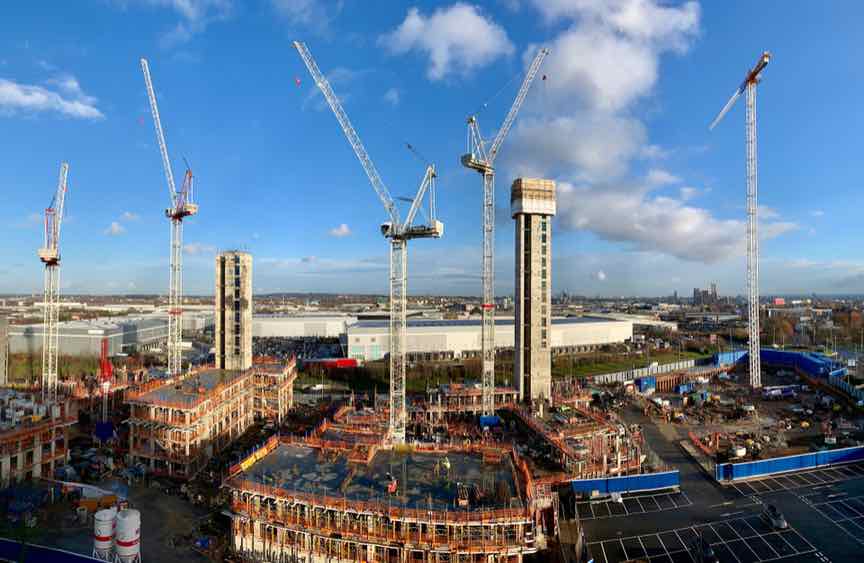 The IHS MARKIT / CIPS UK CONSTRUCTION PMI® shows that UK construction has fallen for the first time in eleven months with Brexit uncertainty partly to blame. Anna Tobin reports
Following ten months of sustained expansion in the UK construction sector, UK construction companies reported to the IHS Markit/CIPS UK Construction PMI that business activity levels had fallen in February. This drop has been put down to reductions in commercial building and civil engineering activity, and anecdotal evidence from survey respondents suggesting that Brexit uncertainty has slowed decision-making on commercial projects and led to subdued client demand so far this year.
The survey found that suppliers' delivery times have lengthened to the greatest extent since last August and some firms felt that that stockpiling by UK manufacturers had resulted in shortages of transport availability and led to longer wait-times for construction products and materials.
"The UK construction sector moved into decline during February as Brexit anxiety intensified and clients opted to delay decision-making on building projects," said Tim Moore, economics associate director at IHS Markit. "Risk aversion in the commercial sub-category has exerted a downward influence on workloads throughout the year so far. This reflects softer business spending on fixed assets such as industrial units, offices and retail space. The fall in commercial work, therefore, hints at a further slide in domestic business investment during the first quarter, continuing the declines seen in 2018.
"There were also reports that the more fragile housing market confidence has begun to act as a brake on residential work, which adds to signs that house building has lost momentum since the end of last year. This leaves the construction sector increasingly reliant on large-scale infrastructure projects for growth over the year ahead.
"Construction companies pared back their purchasing activity in response to subdued demand in February, but delivery delays for inputs were among the highest seen over the past four years. Survey respondents noted that stockpiling efforts by the UK manufacturing sector had an adverse impact on transport availability and supplier capacity across the construction supply chain.
"On a more positive note, input price inflation held close to January's two-and-a-half year low. The slowdown in cost pressures from the peaks seen in the first half of 2018 provides a signal that the worst phase has passed for supplier price hikes related to sterling depreciation."
Ensure your Business partners are 'Ready for Brexit' with the BrexSure Brexit audit tool
Download the Brexlist – your Brexit checklist for preparing your business for Brexit