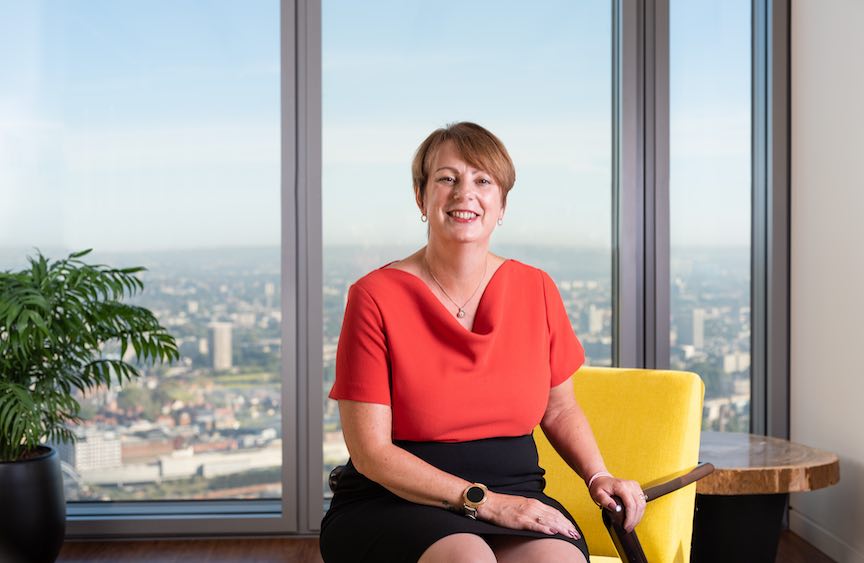 Rosie Bailey, director of business development at

courier services provider

CitySprint

, warns SMEs that complacency won't necessarily deliver their businesses safely through Brexit, they must prepare
This article is the view of the author and not necessarily of Ready for Brexit
Regardless of whether you are for it or against it, there's no arguing that Brexit uncertainty continues to linger across the country. Neither people, nor businesses — big or small — know exactly what's to come, and neither do the experts.
One thing we do know, however, is that in the last three years this uncertainty has cost UK SMEs an estimated £1 million on average in terms of lost revenue/ turnover. This alarming number was revealed in CitySprint's seventh annual Collaborate UK survey of over 1,000 decision makers and SME leaders from across the UK. While the final impact of Brexit is still yet to be seen, what became crystal clear through our research was that more governmental support is needed — with 45% of UK SME decision makers stating they don't believe the Government has done enough to help businesses adequately prepare for Brexit.
But it's not all doom and gloom. In fact, our research also found that there's a clear sign of continued resilience in the UK's business community — with half of SMEs feeling more confident than they did twelve months ago. While this is fantastic to see, it's crucial that business owners and SME decision-makers don't get complacent. Although they are understandably focused on their day-to-day operations, it's essential that they consider how and where their business could be impacted by Brexit and prepare accordingly. But what should they focus on?
For starters, trade. With the final Brexit deal not yet signed off and the possibility of a 'no deal' exit still not quite off the table, the effect on national and cross-border trading and regulations remains unknown. Despite this uncertainty it was encouraging to see that, on the whole, UK businesses remain upbeat — with 49% looking to expand their customer base across the UK in the next year and a further 69% planning to expand into Europe (a positive increase of 28% since the same research last year).
It's important for businesses to remember that regardless of the form the final Brexit deal takes, it's likely to impact the way things work — even trade within the UK. As such, SMEs should consider contacting their logistics and courier partners to understand what the possible impact on their specific operations might be. With many variables in play, planning for the future is tricky, but liaising with partners directly can help shine a light on the impact on operations in each of the most likely given scenarios.
Supply chains
Another area of focus should be the supply chain.
In an increasingly complex trading environment, it's already a challenge for many businesses to understand their end-to-end supply chain. And Brexit will likely add another layer of complexity to the mix that they need to be prepared for. To mitigate the risk, it's important that businesses conduct a thorough assessment of their supply chain strategy, if they haven't already done so.
While it can be a lengthy process, SMEs must not neglect the importance of re-evaluating their supplier relationships — from customer service and inventory all the way to sourcing, manufacturing and, ultimately, transportation. We were reassured to see that managing supply chains more effectively is a priority for the majority of UK SMEs, with 81% stating that their supply chain has remained the same or become more important in the past year. To ensure they are adequately prepared for whatever is to come, businesses must take a front foot approach and make suitable adjustments now — after all, changes to the supply chain often can't be made overnight.
But while there are a number of things SMEs should be proactively doing to prepare for whatever is to come, one thing was made starkly obvious through our research. The Government needs to do more to support the UK's SME community.
We were shocked to find out that almost half (43%) of SMEs lack confidence in the Government's ability to protect them from the impact of Brexit — a 7% increase since the same question was put to them in 2017. Furthermore, less than a third (32%) of UK SMEs saw the Government's 'Get Ready for Brexit' advertising campaign, which ran over Summer and over one in five (21%) haven't seen or accessed any Government guidance or support at all since 2016.
In spite of a new January 31 deadline, Brexit is still as elusive as ever and no one can know for certain if or when Britain's deal to leave the EU will be finalised. It's now more important than ever for the Government to pull out all the stops to help businesses navigate the specific complexities of Brexit. In particular, there's a strong appetite among SMEs for Governmental guidance around which regulations could change and how their business could be affected (32%) as well as support around tax relief or breaks (31%).
The bottom line is that if the UK's SMEs are to continue to survive and thrive post-Brexit, they need to ensure they have taken necessary steps to protect themselves against all outcomes. This means both proactively taking steps now for future business success and stability, but also seeking out support as and when needed. While this ongoing uncertainty continues, preparation is crucial to protect SMEs from whatever lies over the horizon.