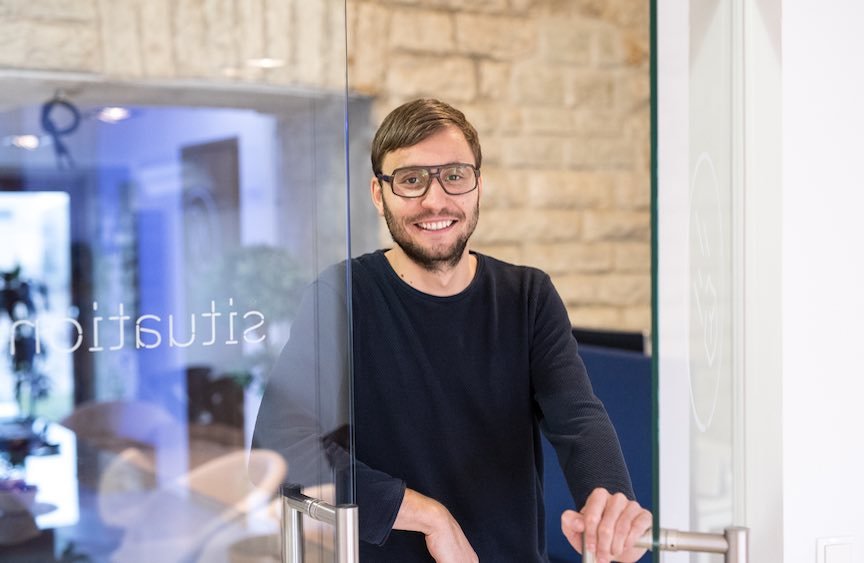 Ott Vatter, managing director of the Republic of Estonia's e-Residency programme, which enables business people to establish and manage an EU-based company paperlessly from anywhere in the world, explains how UK businesses can benefit from the service after Brexit
Can you explain how e-Residency works?
e-Residency is an Estonian Government programme. It's a transnational identity that is issued by the Estonian police and border guard. Estonia has had a digital identity programme for fifteen or sixteen years and we can't imagine our lives without it, so 99% of our Government services are online. We communicate with the Government using this identity all the time. And in 2014 we thought why not make it available for foreigners who are already attached to Estonia to a certain extent. And, to our surprise, it came out that there were many more people who could benefit from a digital identity and who wanted to have companies in the EU, without actually physically being in the EU.
Has Brexit boosted the scheme's popularity?
Yes, we have seen a significant increase in applications for e-Residency since Brexit. e-Residency is useful for Brits because it means that they can still have a  company within the EU and still remain in the EU's legal framework without actually physically leaving the UK space. It is a virtual gateway to the EU, without being in the EU.
How has Estonia managed to lead the way in creating virtual EU residencies for UK companies?
When we became independent from the Soviet Union [in 1991] we had few resources to begin with and Estonians in general were reluctant to communicate with public officers, so we made the communication with the Government non-physical and we have been using digital identities for more than fifteen years. We didn't have to invent anything new, we replicated the same infrastructure and system that we have for our citizens for non-citizens and we called it e-Residency, although the name e-Residency can be a little confusing, because it's not actually residency. You can't move to Estonia, you can't travel with an e-Residency card, but it's your virtual identification.
Will UK residents have to pay tax in Estonia if they set up an e-Residency for their businesses there?
Before e-Residency, you could create a company in the EU by travelling to Germany or Estonia or France, for example, and pay quite an expensive fee to a lawyer and create an EU company. So its conception, e-Residency is not anything new. What's different is the fact that you can do it from the comfort of your home using your computer from anywhere in the world and when you become an e-Resident there are no obligations. It doesn't mean that you become a tax resident or a resident of Estonia. There are no strings attached when you apply for e-Residency. It's a personal status. Now, when you create a company using e-Residency then that company is automatically a tax resident of Estonia, but if your main customers are still in the UK and your permanent establishment is in the UK then you will probably have to pay your corporate tax in the UK.
The general rule is where you create your value, there you pay your tax. It gets a bit more complicated with cross-border services and service-based industries. And, if you are travelling around a lot as a freelancer and you don't have one permanent establishment, then we see that the benefit for them might be to pay your taxes to Estonia, because you don't have one permanent establishment.
Does your programme offer additional support to businesses looking to set up e-Residency?
Absolutely. There is an entire industry built upon servicing e-Residents. You need a virtual address registered in Estonia and there are a lot of private companies that will help to establish a company and business consultation services, for example, if you need legal or bookkeeping advice. Every inch of the administrative part can be dealt with, so that you can focus on your core business.
How much does it cost to create an e-Residency?  
The state fee for e-Residency is €100 and the state fee for establishing a company is €190 and many companies also pay a fee for services, such as bookkeeping, and that is roughly around €35 to €50 per month, depending on how many transactions you have per month. It's very cost effective way in terms of establishing and running a company inside the European Union.
How many UK residents have taken up this offer?
We have around 3,200 e-Residents and about 450 companies who are based in the UK.
Do you have a base in the UK where people can come and find out more about your service, or is it all online?
Our base in the UK is the Estonian Embassy. When you apply for e-Residency you go through a background check and not everyone is accepted, but those that are have to then make an appointment with the Estonian Embassy. You go to the Embassy and they will issue you with the physical card there and you have to have one face-to-face meeting there with the representatives of the Government, because it is a national document, it requires the highest level of security in the EU according to the eIDAS [Electronic Identification, Authentication and Trust Services] act, so we want to see you and verify that you are as you claim to be and then we give you the key to enter our virtual systems.
How long does it take to set up?
It takes roughly two months, sometimes a little quicker and the company registration will take you thirty minutes. Once you have an EU company through e-Residency you have the right to offer goods and services across the EU and in accordance with the EU's legal framework, even if you are based in the UK after a No-Deal Brexit.