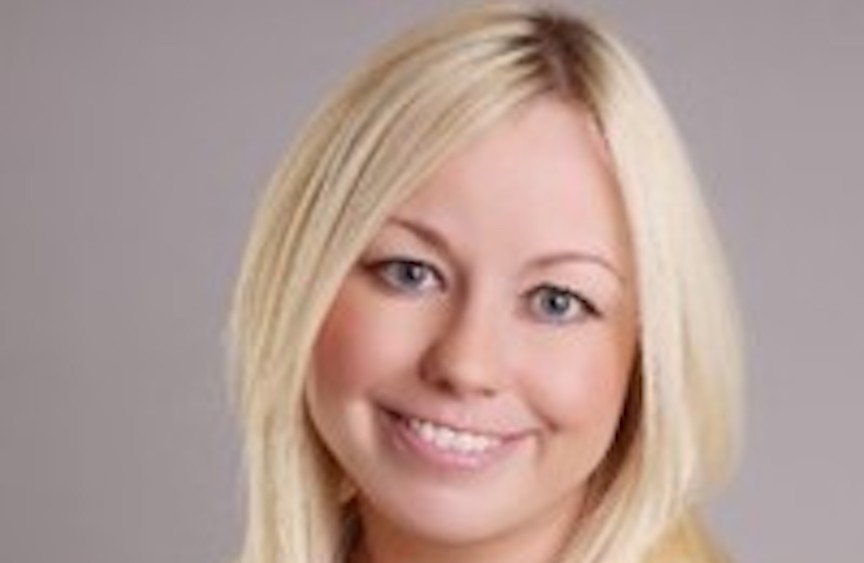 Emma Salveson, co-founder of Cheshire-based professional training provider

The Hub Events on why it is so vital that HR professionals are clued up about Brexit and how it will impact on staffing

This article is the view of the author and not necessarily of Ready for Brexit

The impending fear that the UK may crash out of the EU without a deal is becoming an increasingly realistic conclusion to the last three years of debate and confusion. While 12 months ago many of us were still optimistic that a deal would be agreed, and others were even holding on to the idea that Brexit may not happen, the deadline is now approaching and there will be enormous consequences for businesses across the UK, regardless of whether or not we strike up a deal before November.

The Hub Events provides professional learning and development training courses, and we are currently in the process of relaunching 'Management in Turbulent Times,' a course which we originally ran during the economic crisis, but which has become increasingly relevant over the last few months. With this in mind, we wanted to know what state our country's HR departments were in, and what their biggest concerns are. The answers to our survey were surprising and concerning.

Almost 80% of the survey respondents believe that there will be an impact on their business upon leaving the EU, and 41% of those think that the impact will be 'significant.'

Almost 60% of respondents think that the impact of Brexit will be negative, and just 7% are anticipating a positive outcome. The remaining 27% feel they don't have enough clarity or information to predict what the impact will be.

Despite this, only a tiny 9% of respondents said that their company has an HR Plan in place for Brexit. A further 31% said that they are in the process of creating a plan, but an overwhelming 51% admitted that there was nothing in place at all to mitigate the risks of Brexit, regardless of a deal.

It's a worrying reality that so many businesses don't have an HR Plan in place to mitigate any damage or confusion that Brexit could cause to their workers' rights and business systems. From working time and holiday laws, right through to currency fluctuations and access to skilled workers, Brexit could affect every element of a business's operations – so why are we not more prepared?

While it's understandable that this requires resources that not everyone can afford, it is important to acknowledge that the fall-out from being totally unprepared will cause serious lasting damage to your systems and employees.

There are resources available, provided by the Government, the CIPD, and here on Ready for Brexit, which give guidance on policy and deadlines in both deal and no deal scenarios. While it's impossible to know exactly what will happen, the mindset should be to prepare for the worst in order to be in the strongest position possible no matter the outcome. A Brexit HR plan doesn't require external resources, businesses just need to set time aside for in-depth risk assessment, and HR Departments need to analyse multiple potential outcomes and get mitigation in place for each.

Our research showed that the biggest fears in the HR industry right now are:
Uncertainty about rights of EU workers in the UK (73%)

Possible currency fluctuations (58%)

Changes in access to skilled workers (47%)

Continuing EU operations with UK employees (38%)

Changes to fair pay and employee rights policies (31%)

Changes to working time and holidays policies (31%)
We understand that this is a difficult situation for all businesses, however, help is out there. There is collateral and advice available to help prepare for all these concerns and while there may still be unpredictable outcomes, the best solution is to work with the ones which have already been predicted.
It's also important to remember that there are silver linings that can be taken from the cloud of Brexit uncertainty. For example, companies can use it as an opportunity to look for potential efficiencies, improve leadership training and development, and reassess their current recruitment and retention practices to see how they can be adjusted and improved.
While this may not be news to many HR professionals out there, it is critical that all businesses have some form of preparation in place for both Brexit scenarios, as a no-deal Brexit is becoming increasingly likely. Whether it's helping employees to get EU settled status, negotiating rates with suppliers over currency fluctuation fears, or researching any potential changes to employment laws – there are important steps that need to be taken over the next few weeks. Start planning now, and ensure your business is in the best position possible come November.