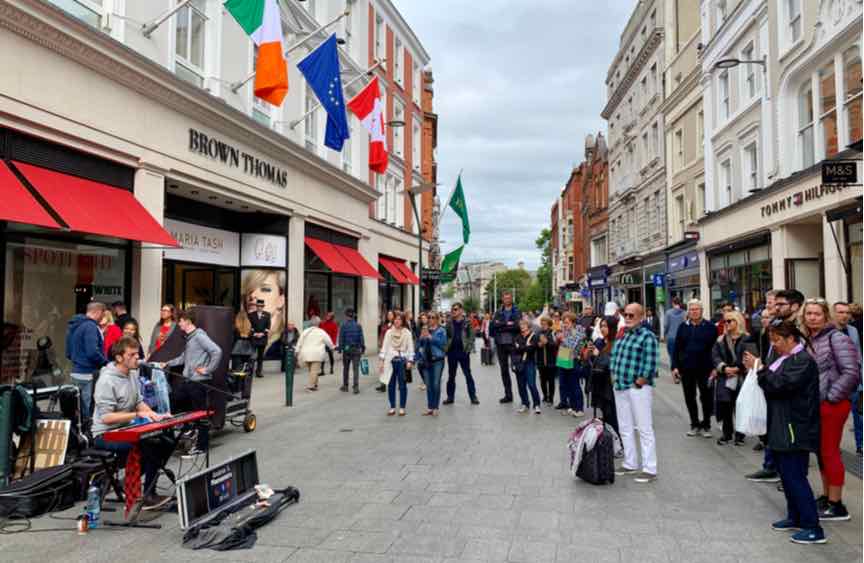 Irish consumer sentiment rose significantly in November as the risks of an imminent No-Deal Brexit subsided. Anna Tobin reports
As the ever present risk of a No-Deal Brexit was lifted at the end of October, Irish consumer sentiment improved notably and the KBC Bank Irish Consumer Sentiment Index increased to 77.1 in November, up from the six-year low of 69.5 recorded for the previous month. There is even a hint that sentiment and spending could end the year on a positive note.
The two elements that saw the biggest easing in nervousness were those related to the general economic outlook and prospects for household finances, positiveness about the job market grew too, but not as markedly. The KBC Bank noted that while many recent reports point towards skill shortages, the 'average' Irish consumer is still focussed on the risk of job loss.
The bank also notes: "It should be emphasised that household finances elements of the November survey reflect an easing in worries rather than a sense that all is wonderful; Brexit may have been postponed (again) but it hasn't been cancelled. As a result, the pick-up in consumer spending plans  was relatively modest. This chimes with monthly drop in official retail sales data for October. However, this may also owe something to a postponement of spending until 'Black Friday' deals materialise.
"More significantly Irish consumers face into Christmas with the reality of strong employment and rising spending power offsetting now less immediate risks around Brexit. This may translate into healthier sentiment and consumer spending in the very near term."