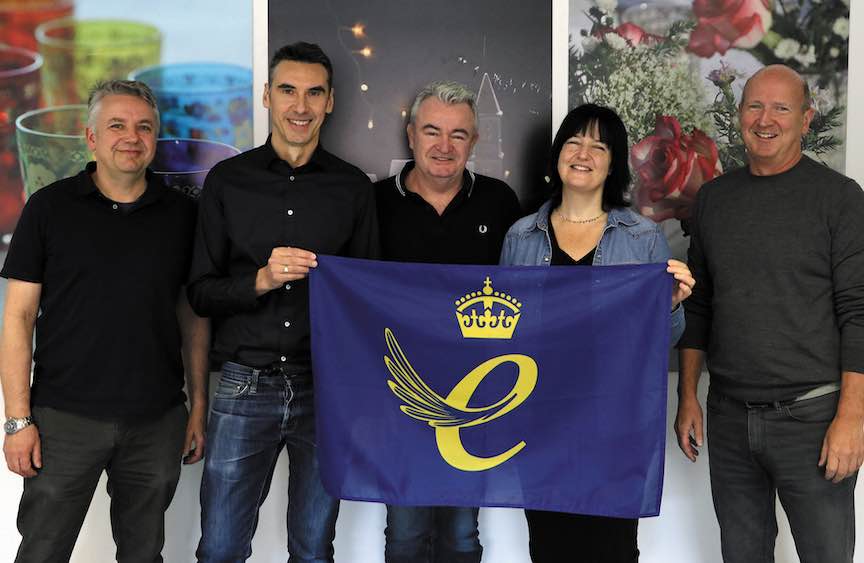 Giftware designer and retailer Rex London is delighted to have won the Queen's Award for export growth but warns that a No Deal Brexit will put extra strain on the business. Anna Tobin reports
West London-based Rex London has just been awarded the Queen's Award for Enterprise in International Trade for 2019. Rex London has been exporting to over 70 countries worldwide since 2012. Focusing on building up the export side of the business has seen exports soar by over 250%, accounting for around 55% of total sales last year. Over 60% of this export trade was to the EU – with France, Germany, Spain and Belgium being the key markets. The company employs over 70 people and turned over £12 million turnover in 2018.
Sales director Nigel Biggs says that the company's success overseas is due to its focus on developing ties with international customers, but he also said that he is very concerned about how a No Deal Brexit could impact the business.
"We are excited and proud to receive this recognition of our hard work. We take a global outlook – with a particular focus on Europe. Our websites are fully translated into French, German and Spanish, and we participate in several European trade shows each year.
"Clearly, we are worried that a hard or no-deal Brexit would affect the continued growth of our business, and our ability to expand further into European markets. That's why we have recently established bases in Germany, the Netherlands and Belgium so we can sell direct to local retailers. This presence will also act as our foothold in the European Union should the UK leave without a deal – allowing us to avoid additional custom clearances while maintaining prompt delivery to our customers."