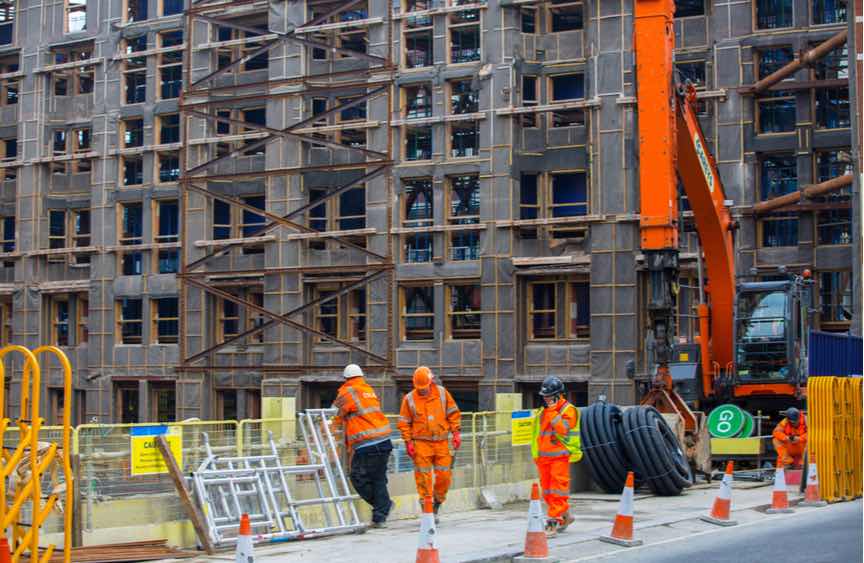 The latest Royal Institute of British Architects' (RIBA) Future Trends survey, published today, reveals that workload predictions in September 2019 were at their lowest point since July 2016 and that many architects are not prepared for a No Deal Brexit. Anna Tobin reports
The RIBA Future Trends Survey found that workload predictions for September 2019 have dropped by -4 since July 2016. This is the fourth time the workload prediction figure has fallen into negative territory since 2013. Architectural practices in London and the South of England are the most pessimistic about future workloads, with London dropping 7 points to -15 and the South of England falling to -8.
Workload predictions in the North of England dropped significantly too from +29 to +6, while confidence in the Midlands and East Anglia decreased from +19 to +6. Wales and the West, however, had an increase in workload predictions, recovering from -15 to 0.
There was also a fall in confidence across all sectors: the commercial sector dropped by -7, the community sector by -10, the public sector by -10 and the private housing sector by -4.
Ill-prepared for No Deal
The RIBA Future Trends Survey also revealed a lack of preparation by practices for No Deal. In September, 57% of practices had done no Brexit preparation at all and of these, only 5% intend to do so in future. While 30% of practices had undertaken very few preparations and only 7% had prepared across all areas where disruption is expected.
"Continued political and economic uncertainty has put architects in a state of limbo, making it very difficult for practices to plan for the future. The RIBA has been providing resources to help guide and support members through these turbulent times, but it is clear the UK needs urgent clarity on Brexit, and how it will affect access to talent, the ability to trade and its impact on development," said RIBA president Alan Jones.
The full survey results can be read here