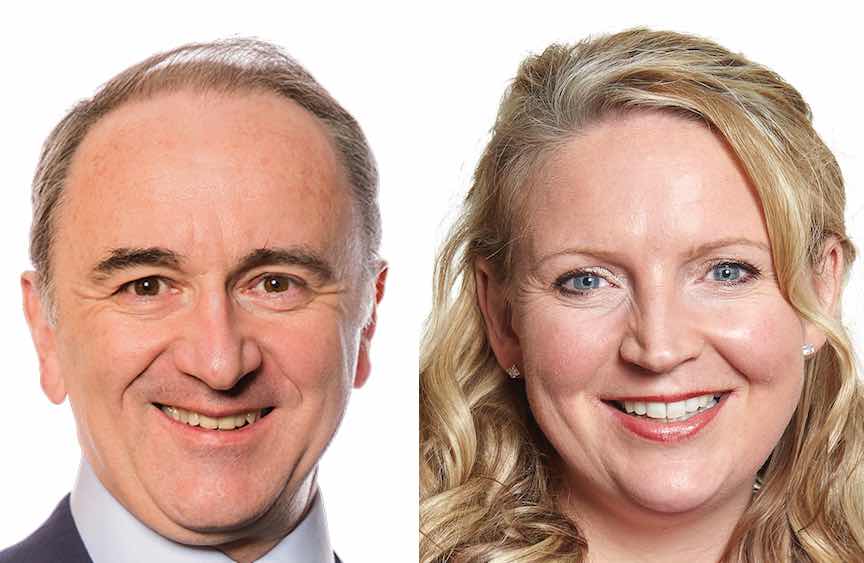 Barry Stanton, partner, and Claire Taylor-Evans, senior associate, at Reading-based law firm Boyes Turner have these tips for helping businesses navigate the uncertainty surrounding Brexit
This article is the view of the author and not necessarily of Ready for Brexit
Against a backdrop of uncertainty, UK businesses have been gearing up for the challenges and opportunities that Brexit will bring. The UK Commission for Employment and Skills estimated that 1.2 million new technical and digitally-skilled people will be required by 2022 to fill roles in UK industry. With the Government announcing that there will be no preferential access to EEA workers post-Brexit, and with insufficient supply from the domestic labour market, how will industries that compete for talent, such as the tech industry, plug the talent gap?
Some businesses are well advanced with their planning. However, others still need to take steps to help them prepare for continued uncertainty, whether or not we leave at the end of January 2020.  Even if we do, EU negotiations are likely to continue for a long time after that.
What should organisations do?
Read the 'No deal' Technical Notices relevant to their sector 
The Technical Notices set out the Government's guidance on how to prepare for Brexit if there is no deal. They provide information on the current progress of Brexit negotiations and give guidance on the procedures that the UK Government intends to follow if there is a no-deal Brexit.
Carry out an internal audit
There is much that you can be doing to start to consider how your suppliers, customer base and employees will be affected. The British Chambers of Commerce provides a checklist and a Brexit Risk Register that give useful information for those carrying out audits and preparing for Brexit.
Good workforce planning is vital 
Organisations should analyse their workforce composition and assess how to minimise the impact on the business post-Brexit. This should include, not only employees, but also any business-critical contractors who may lose their right to work in the United Kingdom if there is a no-deal Brexit. They should identify where recruitment shortages may arise in the future and have a contingency plan.
Businesses increasingly operate across national boundaries and with international workforces. The uncertainty surrounding Brexit, the 'deal or no deal?' question, together with continuing flux in terms of a further extension to the Withdrawal Agreement and discussions regarding the future relationship  is likely to give these businesses more cause for concern about the impact of Brexit on the current and future make up of their workforces.
Make sure your existing EU employees register under the EU Settlement Scheme
It's important that businesses support and reassure their existing EU staff who may have questions about their ability to remain in the UK post-Brexit. The EU Settlement Scheme will allow those already in the UK to remain and continue to work, provided they register under the scheme. Those who have been in the UK more than five years by 31 December 2020, can apply for Settled Status, which will mean they can continue to live and work in the UK indefinitely.
Those who have been in the UK less than five years will be able to apply for Pre-Settled Status, which will allow them to stay in the UK until they acquire the requisite five years to apply for Settled Status. The deadline for registering is 30 June 2021, or 31 December 2020 in a no-deal scenario. The scheme, launched in March 2019, has already seen approximately two million applications, with over half a million applications received in September 2019 alone. There are an estimated one million EU workers yet to register and staff who leave applications to the last minute will inevitably face backlogs and delays.
Protect your future growth
Many initiatives are already underway to increase the UK's domestic talent, but in the interim, many companies will be forced to continue to recruit from outside the UK for skilled talent. Regardless of whether we have a Deal or No Deal, the Government plans an entirely new immigration system from January 2021 with EEA citizens receiving no preferential treatment. With an ever decreasing domestic talent pool and increased restrictions on recruiting from overseas, it is prudent to take protective measures to safeguard your future recruitment needs. These include obtaining a Sponsor licence to recruit skilled migrants and if you already have a licence, ensuring you protect that valuable asset with compliance training.
Brief checklist
Some immediate steps to take include:
Look after your existing staff and make sure they want to stay with you

Consider registering as a sponsor if you are not already registered. All those arriving after 31 December 2020 will need to apply through the Points-Based System and have a Sponsor Licence

Invest in compliance training to understand how to protect your valuable sponsorship licence

Budget for additional recruitment costs

Assist existing staff to apply for EU Settled Status

Keep up to date with the constantly changing immigration policy. The current lack of clarity on immigration policy is unhelpful. However, for the moment, it is business as usual. Employers should avoid changing their recruitment policies or strategies or rejecting applications from EU citizens, because of fear of the unknown. To do so may lead to claims of discrimination

Right to work checks should continue to be made in the normal way and employers should continue to encourage those employees already in the UK to register under the EU Settlement Scheme as soon as possible and, in any event, before 31 December 2020.

 

You should assist any workers with applying for settled and pre-settled status.
We are expecting further details on the UK's future immigration policy to emerge in the near future. In the meantime, taking all possible steps to prepare for what is likely to be ongoing uncertainty is the best way to protect your business going forward.