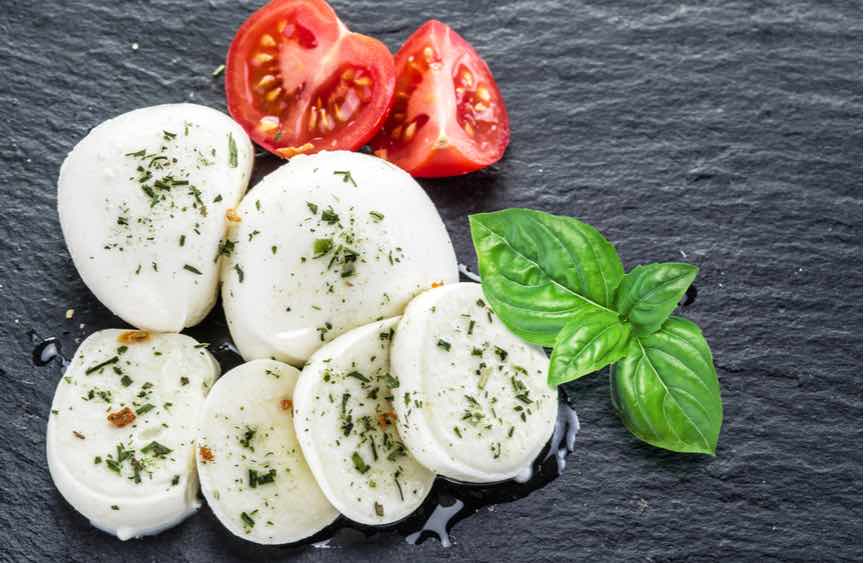 UK dairies producing mozzarella would be faced with unviable tariffs in the event of a No-Deal Brexit, warns AHDB Dairy. Anna Tobin reports
The Agriculture and Horticulture Development Board (AHDB) Dairy, a not-for-profit organisation working on behalf of Britain's dairy farmers, has revealed that under a No-Deal Brexit scenario, the EU common external tariff on mozzarella exports sent to the EU would be €185.20(£160.49)/100kg, this is around 45% of the value of the product. This would make the bulk of UK mozzarella unable to compete on EU markets.
The UK's Government's proposed import tariff for fresh mozzarella, however, is zero, so the EU imports would not be worse off. In 2018, the UK imported 48,000 tonnes more mozzarella than it exported and nearly all of this came from the EU.
There have been some wins for the UK mozzarella industry, however, as part of its Brexit preparations, AHDB Dairy reports that the Azzurri Restaurant group, which owns ASK Italian and Zizzi's, has already switched sourcing mozzarella from Italy to Wales because of concerns about a disrupted supply chain.
The AHDB Dairy report concludes: "It is unclear what the post-Brexit landscape looks like for the industry. Limited spare processing capacity means the UK can't produce all the mozzarella required to be self-sufficient. However, under no-deal, UK exporters could find they have no home for their cheese, while product is still entering the UK market from the EU.
"Such circumstances could have a significant detrimental impact on UK mozzarella manufacturers. The level of the impact on individual businesses will be determined by what proportion of their cheese is exported, and what back-up plan they have put in place during these uncertain times."
Ensure your Business partners are 'Ready for Brexit' with the BrexSure Brexit audit tool
Download the Brexlist – your Brexit checklist for preparing your business for Brexit
There is information on how to set up a business in the EU in the Ready for Brexit Directory