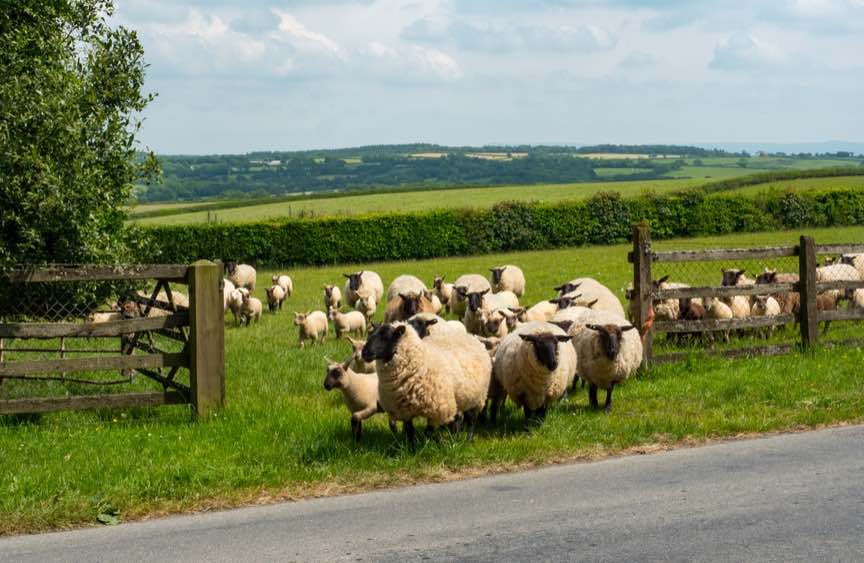 (Shutterstock)
Prime Minister Boris Johnson has agreed a deal with the EU. He still has to get it through Parliament, but what has been the response from farming and business? Anna Tobin reports
Johnson's deal has been cautiously welcomed by business and agriculture, partly because it avoids what they perceive as the horrors of a No Deal Brexit. The National Farmers Union (NFU) president Minette Batters said: "The NFU is pleased to see that the UK and EU negotiators have come to an agreement on the terms of the UK's withdrawal from the EU, which might pave the way for an orderly Brexit and the avoidance of leaving without a deal.
"However, we must remember that if this deal is agreed by UK and EU Parliaments in the coming days, it only determines how the UK withdraws from the EU and does not determine the long-term future of the UK's and EU's relationship.
"It is vital that Government has a long-term aspiration to ensure that British farming standards are not undercut by an ambition to open up British markets to food which would be illegal to produce here and that there is free and frictionless trade with the EU in the long term. We have had precious little reassurances on these issues so far and we look to Government to be clear about its ambitions for British farming, which provides affordable, safe home-grown food produced to some of the highest standards in the world."
Responding to Johnson's proposed deal on behalf of the British Chambers of Commerce (BCC), Dr Adam Marshall said: "Business communities will recognise the huge efforts by UK and EU negotiators to reach an agreement. Understandably, many businesses will reserve judgment until they see the detail.
"Businesses need a chance to analyse precisely what the terms of this agreement would mean for all aspects of their operations. This is particularly true for firms in and trading with Northern Ireland. As companies carefully consider the real-world implications, politicians must do the same. Let's not forget, we've been here before. There is still a long way to go before businesses can confidently plan for the future. Companies across the UK and around the world will be paying close attention to what happens next – and whether the deal agreed can secure parliamentary support.
"For business, this deal may be the end of the beginning – but it is far from the beginning of the end of the Brexit process."
The national chairman of the Federation of Small Businesses (FSB), Mike Cherry, said: "After three years of uncertainty that has stalled planning, hampered investment and slowed growth, a last-minute Brexit deal now seems within reach. Many small businesses will be relieved that there now appears to be a credible pathway towards securing a deal that avoids a chaotic No Deal on 31 October and guarantees a transition period, which smaller businesses need to adapt to the UK's future relationship with the EU.
"Of course the devil will be in the detail and we will now take time to examine the intricacies of the deal to make sure it works for all small businesses across the UK. Our members are saying that a No Deal Brexit on 31 October, or ongoing uncertainty, will hit them hard – making it difficult for them to trade, invest, hire staff and ultimately survive. With thousands of smaller businesses feeling unable to prepare for a No-Deal scenario in two weeks' time, avoiding this outcome remains of paramount importance.
"The security of a transition period, meaning only one set of rule changes in the future and time to prepare for our new relationship with the EU, is vital. It will provide much needed certainty and allow firms to press on with any paused planning and investment plans.
"We have been here before, however, and although both the UK Government and EU have shown determination and a willingness to progress negotiations and deliver this breakthrough – we now need to see this continue if we are to reach a successful Brexit endgame. The Government and Parliament must now work together to ensure this is the best deal for the UK small business community.
"If the deal is passed – focus needs to turn quickly to the future relationship and ensuring that lessons are learnt from the experience of the last three years. Many small businesses are just about surviving – not only do they desperately need certainty but they also need the Government to get back to business and focus on meeting the many domestic challenges that have fallen behind Brexit."