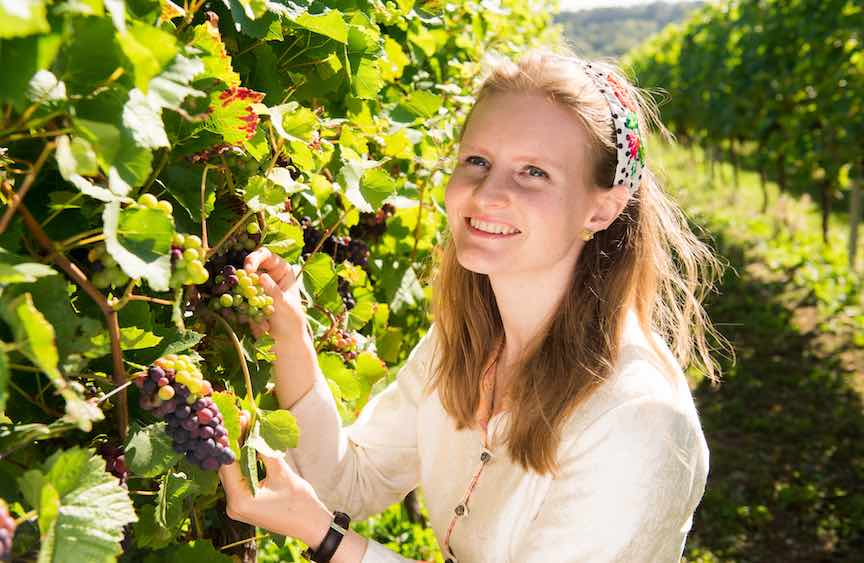 Domini Hogg, founder of Tried and Supplied, a service that links food buyers and restaurateurs with sustainable and local British suppliers, explains how the food industry can prepare for Brexit by localising their supply chains
This article is the view of the author and not necessarily of Ready for Brexit
The restaurant and hospitality industry hasn't been having an easy time of it lately, with many big chains disappearing from the high street. According to CGA's latest quarterly Business Confidence Survey, market optimism is at its lowest since November 2017, with only 30% of industry leaders optimistic about the future of the general market.
With the recent release of Operation Yellowhammer, the Government's so-called 'worst-case scenario' for a No-Deal Brexit, fears are also mounting that this already struggling sector will be hit by further price increases and shortages of fresh food and key ingredients.
Despite all of this, in many ways the changing economic environment offers restaurants, especially independent ones, an opportunity to start catering for an increasingly environmentally-conscious customer-base by creating innovative menus that use alternative, local ingredients.
Former head chef of Rabbit, Richard Lovemore, who is now a private chef at Indigenous Kitchen, said: "Restaurants need to think ultra-seasonal with food. What often happens is people get an idea of what foods are available during certain times of the year, but don't know the realities of the often short English crop seasons. Asparagus, for example, only has about a two-month window which changes year to year depending on the weather.
"We only know how the seasons are playing out by speaking to the people who're producing the food; the farmers. So, to enable us to source more locally we need to turn to them and utilise the small micro seasons of each crop that the UK produces."
It certainly pays to be open minded about the ingredients you use on your menu, and there are certainly some weird and wonderful ingredients being grown and farmed in Britain. Here are just a few examples:
Wasabi
With The Wasabi Company, restaurants can order fresh wasabi leaves, flowers and rhizomes from their farms in Dorset and Hampshire. This is quite the undertaking, as each plant takes at least 18 months to reach harvest, and it is a particularly difficult plant to grow. It's the only fresh wasabi commercially available that is grown in Europe
Tomatillos
Also known as Mexican husk tomatoes, these are difficult to grow in the UK because they like warm climates, but Bedfordshire-based Edible Ornamentals has done it! Inspired by their time living in Texas, owners Shawn and Joanna Plumb are now the largest grower of tomatillos in the UK.
Kohlrabi
You might not have heard of this unusual ingredient, which looks like a root veg, but is more like a cabbage or broccoli. Although it is very popular in German cooking, it is rather difficult to find in the UK, but its grown by Riverford Organic farmers allowing people all over the UK to taste its mustardy sweetness
Ostrich eggs
The largest edible eggs can now be tasted in the UK. Fresh ostrich eggs from the Lincolnshire Ostrich Farm are available from April to September, along with various speciality meats. All of their ostriches are farmed naturally on wide open pastures, and looked after by specialty vets. If you're planning an enormous omelette this might be the way to go – one ostrich egg is the equivalent in volume to approximately two dozen chicken eggs!
Edamame
There's nothing better than the crunch of edamame in a summer salad. Luckily, you can now get these beans from Namayasai, growers of Japanese fruit, vegetables, and herbs in East Sussex. They are normally produced from August to October
As well as implementing unusual ingredients found in the UK, restaurateurs should also look to change their menus more regularly. This will not only bring in loyal diners more frequently to try the new menus, but also enable you to adapt your menu according to the changing seasonal produce in your local area. You might want to consider using special boards to save on paper and printing costs, or you could choose to wow your customers with digital menu technology at the table, like Inamo in London.
In terms of choosing British suppliers for menus, you can keep an eye on the winners of local awards, which is a good way of picking out the best quality produce in your local area. Even if they haven't announced this year's winners you can normally find last year's winners on the award's website. Following local foodie hashtags and influencers on Instagram can bring a number of suppliers to your attention while also serving you up a feed that is sure to get you salivating and might inspire a few local dishes.
The fears felt by the restaurant industry around the potential impact of Brexit are very real, but it's not all doom and gloom. With a little bit of creativity, we could end up with a much healthier, more diverse and environmentally-friendly food system.