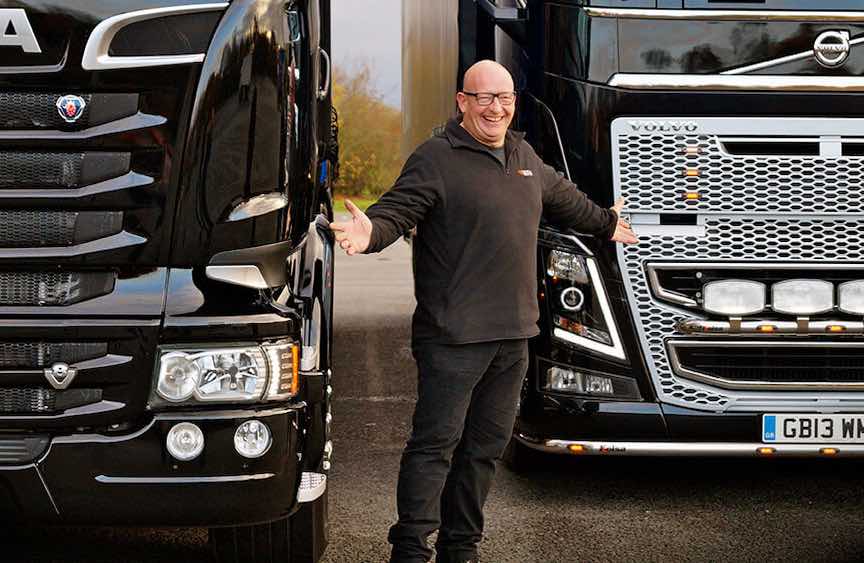 Paul Lusty, owner and director of Gloucester-based specialist transport and logistics firm WMB Logistics, says it's very difficult to prepare even customs paperwork for Brexit when you don't know what paperwork is required
Can you explain what WMB Logisitics offers?
We are a specialist haulier. Our main business is transporting motor cycles. We distribute for two of the major manufacturers and we do shows and anything marketing wise for the rest of them. There are only two manufacturers in the UK that we don't work with.
How much of your business is based in the EU?
Most of our business is based in the UK but a lot of the bikes come in from Europe. One of our manufacturers is in Austria, for example, and one of them is in America, but they ship in to their European distribution centre in Belgium.
How is Brexit likely to impact on WMB Logisitics?
We've taken the steps to be able to clear customs documents coming in to the UK for our customers. We've registered with Descartes, so we can clear customs for our customers coming in to the UK. But there is not a lot more we can do at this stage really, because we don't know what's happening.
One of the dilemnas we've got, and we're used to dealing with things like carnets and customs paperwork, is we don't know what type of customs paperwork we're going to require. We've got a show at the NEC, the biggest bike show in the country, in November and we've got bikes coming from the Eicma bike show in Italy. They are being picked up on the 10th of November, so for instance, how do we get those bikes back into the UK, because nobody seems to know. We don't know whether we've got to bring them in under carnet, because initially they are going from Germany to Italy and then they will come to the UK and then they will go back to Germany. So the Germans need to raise a carnet in theory for the bikes to come into the UK, but nobody can raise a carnet yet because the UK is still in the EU. So we're just stuck. Everybody is in limbo really.