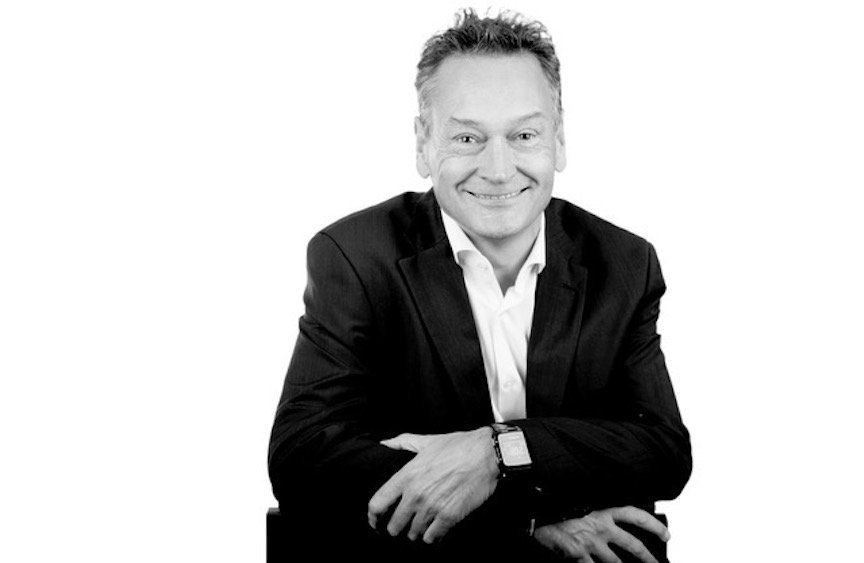 Ed Cross, executive director of Cheshire-based procurement consultancy Odesma explains why it is crititical to protect your supply chains from Brexit, in whatever form it takes
This article is the view of the author and not necessarily of Ready for Brexit
With the twists and turns that the never-ending Brexit process has taken, it's anyone's guess what the final outcome will be. It's definitely the most convoluted, tiresome episode of deal or no deal I've ever seen, and isn't particularly helpful for businesses trying to prepare themselves for whatever leaving the EU may bring.
The reaction to the uncertainty of Brexit from a lot of organisations has been no action at all. Our key observation over the past few months has been that companies are completely freezing their spending and decision making, particularly small and medium-sized businesses.
Despite trying to protect their firms in this way, this reticence to take any action has hindered a lot of UK businesses, as we have seen overall productivity fall.
Thankfully, in recent months we have seen companies coming back out of hibernation. Businesses are starting to spend again, and demand is starting to grow.
Action is the best form of defence
For most businesses who trade with the EU, risk to their supply chain is of primary concern.
Start off by assessing the strengths and weaknesses of your supply chain. A pretty straightforward way to do this is by mapping it out geographically. Once you've visualised where your suppliers are based nationally and across the globe you can work back from there, giving better sight of supply-chain routes and potential border issues that could be encountered post-Brexit.
Prepare your supply chain for every eventuality
1. Agree a withdrawal clause with EU suppliers
I'll introduce this first recommendation with an anecdotal story about my daughter's car.
My daughter's lease deal on her car was coming to an end and we were looking into a new lease for a latest model Fiat 500. We agreed on a competitive deal, due to the market being depressed, and ordered the car which would be delivered from Italy in a few months. A couple of weeks later, we received a call back from the car dealership. They informed us that, due to not having a clue what the outcome of the Brexit negotiations will be, the quoted price of the car could no longer be guaranteed.
The moral of this story? If you are a business that must import your products from an EU country, you need to pre-empt and protect against potential tariffs.
Now obviously this cannot be done by telling all your customers that your price is not guaranteed, as this is bound to lose you customers. This also cannot be done by asking your suppliers to swallow all the costs of potential tariffs, as this is bound to lose you suppliers.
Our recommendation is to agree a clause in your contract with an EU supplier that would allow you to withdraw from your agreement to purchase, should tariffs and duties be implemented.
2. See what's on your doorstep
We have not yet seen evidence of organisations modelling potential outcomes, and we should have. Businesses are aware of what the inbound duty rates are, so they should be using this to calculate what the potential tariffs on goods coming in from the EU could be.
Once a company has looked at the impact of potential tariffs, it can make a judgement on whether it can afford to take that cost on, or if it must consider an alternative. Exploring potential onshore suppliers is the most obvious alternative. Being able to source domestically removes all risk of tariffs and is much more likely to protect the continuity of your supply.
However, this alternative to importing from the EU is likely to be favoured by most UK-based companies and we only have a limited supply capacity in the UK. So, this recommendation needs to be looked at carefully before any action is taken. It will be interesting to see if this benefits the UK economy or causes issues for businesses who can't find a suitable alternative domestically.
3. Venture further afield
Investigate the potential to trade with overseas suppliers outside of the EU and where tariff regimes may be relaxed. We may find ourselves in a position where we must pay tariffs on EU goods. However, the government could potentially agree favourable trading terms with other countries.
If this is the case, and your business has already sought out potential suppliers in such a country, you are going to be one step ahead in securing your supply compared with other companies who have not given this thought.
The outcome of Brexit negotiations has the potential to disrupt the market significantly. Companies who have sat tight and not taken action to protect themselves could find that they are left at a massive disadvantage. Those businesses that act nimbly and have done their research to leave themselves in the best possible position could suddenly have a price advantage of 10-20%.
All in all, no one really knows how Brexit will play out, but you'll fall at all future hurdles if you do nothing to prepare. Now is the time to put in the groundwork to mitigate risk and plan ahead, that way you and your business will be rewarded in the long term.