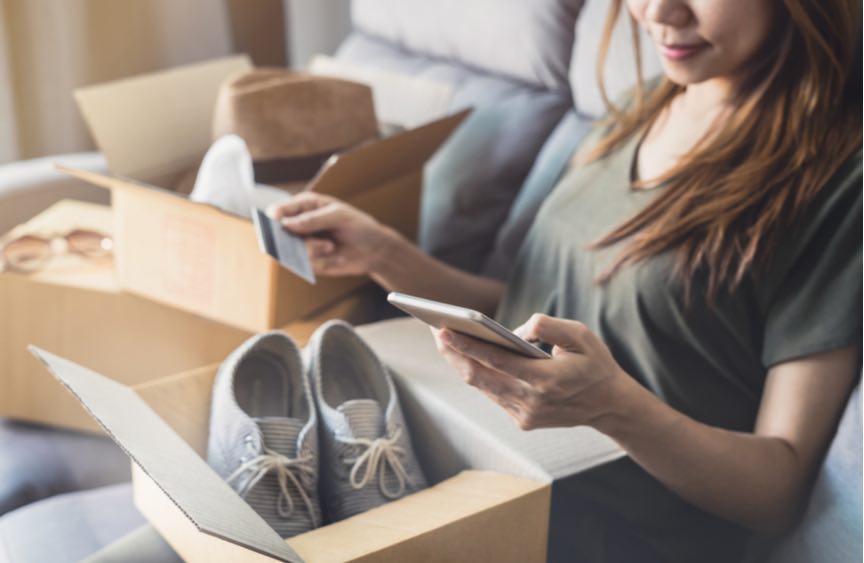 A No-Deal Brexit could see Irish online shoppers abandon purchasing from UK retailers as it would mean that they lose their current consumer rights, warns Irelands Competition and Consumer Protection Commission. Anna Tobin reports
Ireland's Competition and Consumer Protection Commission (CCPC) begins a six-week public awareness campaign today to explain to Irish online shoppers how Brexit could impact their rights when they buy online from UK-based retailers.
The CCPC research reveals that 72% of Irish online shoppers have purchased from a UK company in the last two years; clothing made up the highest share of purchases bought online from the UK, followed by electronics and footwear. The research also found that 40% of those surveyed had gone on to return items, as when you buy online from an EU-based retailer you have the right to change your mind and receive a refund within a certain timeframe. To help Irish consumers get ready for Brexit, the CCPC is warning them that in the event of a no-deal Brexit, these rights may not be guaranteed.
"When you buy online from an EU-based business, there are protections which ensure that you have the opportunity to change your mind and also you have very strong consumer rights if something goes wrong, for example if you don't get your items delivered," said Isolde Goggin, chair of the CCPC. "When the UK leaves the EU, these protections will no longer be guaranteed when buying from UK-based retailers. Whether you are a frequent or occasional online shopper, our message is simple – before you buy, check where the business is located and read the terms and conditions on the website – be sure to check in particular the returns policy and see if you can return goods if you change your mind. Also check to see if there are costs for returning items. Make sure you are happy with these before you purchase anything."
Irish online shoppers are also being warned that following Brexit, they may have to pay customs duty, excise duty and VAT, if they buy from UK traders.
This change in consumer protections and addition of taxes is likely to hit UK traders who sell directly to individual consumers across the EU.