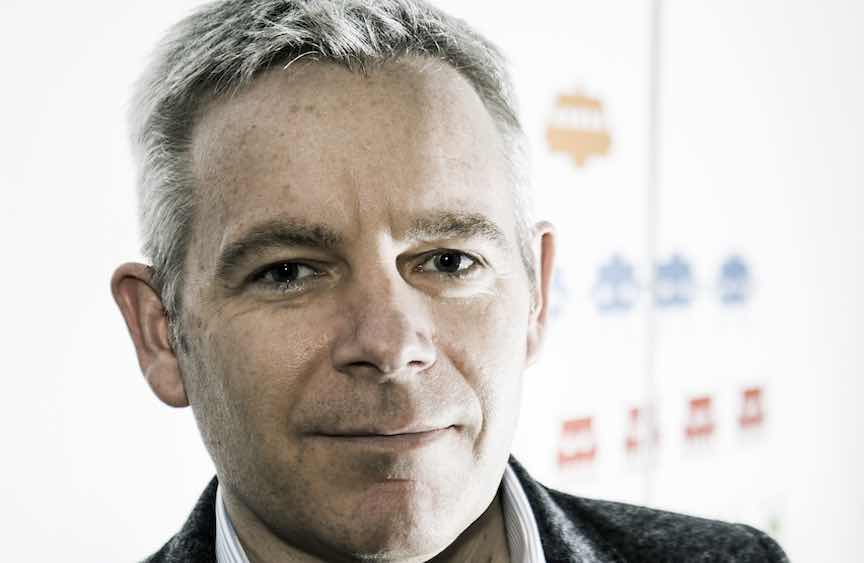 Daniel Ball, business development director, Wax Digital
Supply chains must prepare for the worst as we still remain in the dark over the future of Brexit, says Daniel Ball, business development director at international e-Procurement and spend management solutions provider Wax Digital
This article is the view of the author and not necessarily of Ready for Brexit
Blink, and it's all change again for the ongoing Brexit negotiations. After the promise to leave the EU failed, resulting in a general election being called, the future of Brexit is still up in the air.
The eventual outcome of Brexit remains to be seen and with no firm decisions made, British businesses continue to be left readying themselves for the unknown. To warn us about worse case scenarios in the event of a no-deal Brexit, our current Government recently published Operation Yellowhammer, which outlines several potential logistical and supply chain challenges that may lie ahead. These include:
Medicine shortages
The UK could experience serious medicine shortages. Three-quarters of UK medicine supplies come via the English Channel, which will be subject to customs checks on the French and UK borders. Medicinal goods are highly regulated and require unique measures, such as temperature control for drugs like insulin. Some medicinal goods can be stockpiled, but others cannot because of their shelf-life.
Food supply challenges
The report predicts that Brexit will "…reduce availability and choice of products and will increase price…"
The UK relies on imports from overseas to satisfy consumer demand for fresh produce. With customs checks set to become mandatory on both sides of the channel, and tariffs to be levied against imports and exports, British consumers might find their weekly shop more expensive and limited in its range. Ferries, lorries and shipping containers full of fresh goods will simply be waiting to go through customs, decreasing their shelf life.
Data disruption
The EU and the UK have yet to reach a 'data decision' regarding the flow of personal data between Britain and Europe.
According to legal firm Pinsent Masons, right now, personal data can flow freely between the EU and Britain because of pre-existing agreements between the UK and Brussels. However, a no-deal Brexit will see UK data protection law, supersede the agreement in place between Britain and the EU.
Once Britain becomes a third country, the EU will place restrictions on the transfer of data outside of the European Economic area. There are nations which the European Commission consider as having 'adequate' data protection standards in place. However, for the European Commission to ratify such a decision, it can take years as the Operation Yellowhammer report alludes.
Readying the supply chain ready
Even now, no one can offer firm advice for preparing to leave the EU. The UK Government, shortly after Operation Yellowhammer was published said it will offer specific advice and risk mitigation strategies closer to the deadline.
Whatever happens next, the clock is ticking and based on Operation Yellowhammer's predicted scenarios, there are a few things businesses can do, if they haven't already, whatever the eventual outcome:
1. Stockpile additional goods
Where possible businesses should start stockpiling a surplus of goods. Begin by clearing appropriate warehouse space or by setting up temporary storage facilities to cope with the additional items.
2. Anticipate buyer demands and needs
Operation Yellowhammer assumes that in the event of no-deal Brexit, there will be panic purchasing for staple goods. Spend time now identifying what these essential items are and order additional stock of these items to bolster stores, this way, demand can be met more readily.
3. Brief workers and the supply chain on Yellowhammer
Hold briefing sessions about the contents of Operation Yellowhammer and share key points throughout the business. Ask suppliers what they're planning to do to tackle the challenges of no-deal Brexit and what assurances they can give to show they're appropriately trained and prepared.
4. Identify contingency suppliers
For items with a limited shelf life, identifying alternative suppliers in the event of no-deal Brexit could be a wise move. With delays expected at ports between Kent and Calais, identifying suppliers that can provide continuity could be a worthwhile exercise and running an appropriate sourcing event could help identify vendors.
5. Lobby MPs for clarity
Finally, consider writing to the local MP to ask what their plans are for ensuring the free flow of goods between UK and EU borders. Pressure on MPs to help businesses manage the impact of a no-deal Brexit, could help encourage the Government to step up and offer more guidance.
After the general election, we are likely to receive additional information on  risk mitigation strategies for Brexit,  but right now, all any of us can do is follow former prime minister, Benjamin Disraeli's lead from his book, The Wondrous Tale of Alroy: "I am prepared for the worst, but hope for the best."