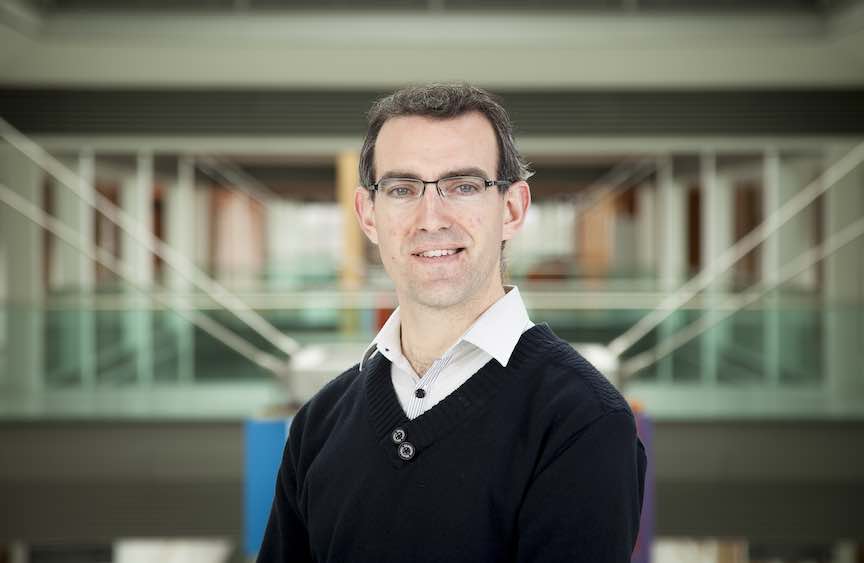 Mike McGrath, managing director of Cork-based procurement consultancy Arvo, explains how he is advising his Irish customers to assess and where necessary alter their supply chains for Brexit
This article is the view of the author and not necessarily of Ready for Brexit
Since the UK referendum in 2016, the Brexit dial has moved ominously from a safe Soft Brexit impact to an unsettling Hard Brexit scenario, with a worrying situation now where it seems No Deal is a possibility. During this time, Arvo has worked with many businesses on the island of Ireland by analysing and mitigating varying supply risks posed by Britain's exit from the EU, so as there is minimal interruption to companies supply chains and their service offering.
The main questions Arvo deals with when we support Brexit-exposed clients are:
1. What suppliers will impact the business most if they cannot supply you post-Brexit?
2. Do you know what percentage of your goods and services are coming directly or indirectly from the UK/NI (or from the EU for NI/UK businesses)?
3. What is your contingency for Brexit-exposed suppliers?
In essence, Brexit is another business risk and Arvo use strategic sourcing techniques to reduces costs and risks associated with Britain's exit from the EU. As is the case with all risks, it is imperative to assess the consequences of any impending changes that might affect your business, including the likelihood and impact from such risks.
Within the procurement world a popular tool for identifying risks across the supply base, is the Kraljic Martix. This tool allows buyers to map supply items against two key dimensions: risk and profitability.
Items most at risk from Brexit
Strategic items – These items and supplier types pose the biggest risk to a business, as customers cannot be supplied without inputs from strategic suppliers. There is typically a significant level of spend with such suppliers and it is often difficult to replace them.
Bottle-neck items – Similar to strategic items regarding the risk to supply as onward selling cannot be achieved without them. The spend or value is much lower, however they can be vital for the production process as they are difficult to obtain.
Leverage items – While the spend or value can be high for these items they can however be purchased easily from a variety of suppliers in a competitive market.
Non-critical items – These routine products have little impact on the overall operation of the business as they represent a low value and can be purchased in different varieties and from different suppliers.
In the context of Brexit this matrix can be used to identify the key suppliers to your business and how they should be best managed going forward. Following the successful mapping of your suppliers into each of the above segments, the following five actions can be taken to help Brexit-proof your business and build resilience into your supply chain;
1. Develop long-term supplier relationships
Work closely with your bottle-neck and strategic suppliers. Establishing strong, mutually beneficial long-term relationships with both your strategic and bottle-neck suppliers can be instrumental in improving performance across the supply chain and generating greater cost efficiency. Counter act price volatility against contract length and secured volumes.
Long-term relationships provide the opportunity for buyers to engage suppliers in a process of continual improvement of both products and services provided and of the accompanying service levels.
2. Introduce guarantees and agreements
A supply agreement can be critical to getting commitments for delivery of particular products or services, with terms, at particular times. In any business transaction, it's important to know what you're getting and to trust the entity you're working with. A good supply agreement will outline matters like the process for ordering, revisions, shipment, inventory, obsolescence and lead time expectations. It is a proactive tool that opens communication lines between you and your supplier.
3. Group buying
This is the ability of a group of consumers to use the old rule of thumb that there is power in numbers to leverage the group size in exchange for discounts in the marketplace. Some businesses currently buy goods in small volumes and consequently are unable to source directly from manufacturers as minimum order quantities are not being met. However, if commodities can be standardised and combined with others, businesses may be able to form collectives in order to import containers of goods.
4. Stockpiling
This may be an option considering the potential level of risk posed with bottle-neck suppliers as sometimes it is better to be looking at raw materials, than looking for them. If you get an influx of orders and you don't house your own stock, there isn't really much you can do about it, other than hope that you can find a supplier to deal with a huge order. However, by having some buffer stock on hand it can help you get over the hump and allows you time to meet your customers' needs in the short term. It is important however to weight up the costs of holding onto excess inventory and to ensure that you don't run the risk of obsolescence.
5. Alternative suppliers
After all the above steps have been taken the final option is to proactively consider alternative suppliers. If suppliers are not ready for Brexit and there is a consequent risk of supply chain interruption, alternatives should be considered. This would allow you to have more flexibility to react to unexpected events that could endanger a supplier's capacity to deliver. By having more than one supplier it helps to increase competition, which in turn could lead to better quality, price delivery and more innovative alternatives.
Conclusion
Be prepared. Make sure your procurement fundamentals are in good shape.
Always have robust vendor master data to hand with good visibility on spend and the percentage of your spend with each of your top suppliers. Understanding your supply situation is essential if you want to be well positioned to handle future change, shocks and opportunities.
We at Arvo are well positioned to enable businesses to diagnose the potential issues around Brexit and plan a course of action to steer your business in the right direction and to help you to execute the changes necessary to survive and grow. For more information about these Brexit risks and solutions, please take note of Arvo's Brexit eBook.
"By failing to prepare, you are preparing to fail." Benjamin Franklin